Does The UK's Brexit Plan Breach International Law?
Author

Alex Belsey

Published

October 24, 2022

Word count

848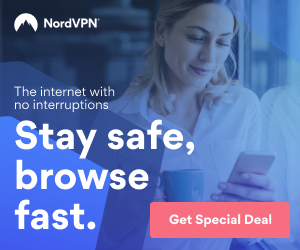 On the 14th June 2022, the UK Contact Group Co-Chairs David McAllister, Bernd Lange and Nathalie Loiseau issued a statement following a meeting with Commission Vice President Maroš Šefčovič, which addressed concerns that The Northern Ireland Protocol Bill was not compliant with international law under the Withdrawal Agreement and the Trade and Cooperation Agreement.
The Contact Group stressed that the UK was obligated to act collaboratively with the European Union (EU) in making such decisions, and that joint solutions were needed to assure the stability of Northern Ireland.
The Northern Ireland Protocol Bill gave UK ministers the ability to disapply parts of the Northern Ireland Protocol and of the Withdrawal Agreement that they signed on joining the EU. Critics of the bill argued that the bill was in clear breach of international law.
The UK government, on the other hand, argued that these changes were a 'necessity', and that these changes were essential for safeguarding UK interests on departure from the EU.
Controversy And The Role Of The Retained EU Law (Revocation And Reform) Bill
While the UK government justified the move under a 'doctrine of necessity', a necessity defence may only be invoked under two conditions; firstly, that the state must prove that each action is strictly necessary to protect against 'grave and imminent peril', and secondly, that they must evidence that the action does not severely impair the essential interests of the involved states.
Neither of these conditions had been met by the British government, which placed them at risk of breaking international law. As the legal changes override the majority of EU protocols, it would be difficult to evidence that the government was doing what was only 'strictly necessary'.
Furthermore, the UK government's decision to use domestic legislation to override the Withdrawal Agreement breaches the pact sunt servanda, which is a fundamental principle of international law under the Vienna Convention Law Of Treaties.
Under the pact sunt servanda, every treaty is legally binding, and parties to treaties are legally obligated to comply with them in good faith. As such, the UK was in breach of international law on multiple grounds.
In order to overcome these challenges, the UK government introduced the Retained EU Law (Revocation and Reform) Bill, which would allow them to pass legislation to disapply EU laws more quickly and with less Parliamentary scrutiny. However, this does not protect the UK from breaking international law under the Vienna Convention, and may result in legal and political consequences leveraged against the UK by the EU.
What Is The Retained EU Law (Revocation And Reform) Bill?
The Retained EU Law (Revocation And Reform) Bill was put in place to allow ministers to review and remove aspects of EU law under the Brexit plan. This includes:
• A 'Sunset' date set for the end of 2023, as a provision to allow all 'EU-derived subordinate legislation' and all 'retained direct EU legislation' to be revoked, including aspects of employment law, data protection, company law, environmental law, and product standards (Section 2)
• Allowing ministers to revoke or amend retained EU law quickly and with limited Parliamentary scrutiny (Section 3)
• Domestic law to take precedence over retained EU law, reversing the historical position that EU law should take precedence over domestic legislation (Section 4). This could produce conflicts between domestic and EU law
• Removing the general principles of EU law, which could result in laws being interpreted differently by the courts in future. This could produce disputes, confusion, and conflict over the general principles of law, and may result in disproportional rulings (Section 5)
• Makes it quicker and easier for the UK law to depart from EU caselaw and provides an allowance for Government Law Officers such as the Attorney General to intervene in cases where a court is debating whether or not to depart from EU law. The Lower Courts will also be able to appeal to the Court Of Appeal or Supreme Court if they wish to have a pre-2021 CJEU ruling reconsidered if they believe it to be of importance to the general public.
Northern Ireland - A Bartering Tool Or An Obstacle?
The UK government's legal position is that they concede that passing the Northern Ireland Protocol Bill is in breach of the Withdrawal Agreement and/or protocol, but that these changes were strictly necessary to safeguard relations with Northern Ireland under the 'doctrine of necessity', a fundamental concept found in customary international law.
However, the doctrine of necessity is a limited in EU law, and can only apply to few, exceptional circumstances.
Critics argue that overriding the majority of EU laws using The Retained EU Law (Revocation And Reform) Bill would most likely not qualify for these conditions, and as such, it may have been more effective to safeguard their actions under Article 16 of the Protocol.
Either way, safeguarding relations with Northern Ireland is proving difficult following Brexit – not least with regards to trading arrangements, where there have been many logistical problems - and the UK government will need to undergo significant negotiations with Ireland and the EU in order to maintain a good relationship with both parties.
This article has been viewed 395 times.
Rate article
This article has a 5 rating with 1 vote.
Article comments
There are no posted comments.