Alt Doc Home Loans for the Self Employed Australian
Author

Ray Ethell

Published

October 29, 2022

Word count

473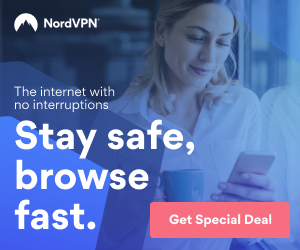 Understanding Alt Doc Home Loans
Alt doc home loans (also known as low doc loans) are a very flexible lending solution for self-employed people, property investors, people who do not work regular jobs or for new Australian families who have just moved to Australia. This loan type has taken off in recent years to assist people who have been rejected by mainstream lenders/credit providers.
Alt doc home loans have allowed thousands of Australians to access a home loan. This loan is specifically suitable for people who have assets as well as income, but cannot provide adequate financial statement or tax return as documented evidence of income. Here is a list of people who are suitable for the loan:
Self-employed people who may only pay themselves a standard wage and run their business in a way that means they fall into a lower tax bracket to avoid income tax
Property investors who may have varied income from month to month and from year to year
Contractors and seasoned workers who don't work regular jobs, and
New Australians families who have just moved to Australia and may not have payslips or tax returns from the work they have been doing since they arrived in Australia
Income Verification Process
An alt doc home loan enables you to self-certify your income, where you state your income (i.e. what you make) on a "Declaration" document and, the lender/credit provider will NOT verify your income by using masses of documentation otherwise required such as tax returns, BAS statements and more.
Restrictions
The conditions for alt doc home loans are more restrictive than standard residential home loans as they provide a higher level of risk to the lender/credit provider, for example:
You cannot borrow more than 85% of the value of the security property
Any alt doc home loan can incur a lenders risk fee premium
Factors Considered by Lenders/Credit Providers when Determining the Interest Rate for Alt Doc Home Loans
Here is a list of factors that lenders/credit providers consider when determining the interest rates:
Nature of and the security property type
Location of the security
Client credit history
Loan size amount
Aggregate of total exposure to the lender/credit provider
If self-employed, the period the client has been in business
Age of borrowers, and
The purpose of seeking finance
Seek Expert and Professional Advice
Before you start the process of obtaining loans on your own, you should first seek the expert assistance of an expert finance broker who specialises in alt doc home loans. Having a specialist finance broker on your side will save you lots of time and heartache. The finance broker will negotiate on your behalf with specialised lenders/credit providers to secure your eligibility for the loan not to mention get you the best low doc home loan deal.
This article has been viewed 148 times.
Rate article
This article has a 5 rating with 2 votes.
Article comments
There are no posted comments.