Your Guide to Finding the Right Investment Property
Author

Ray Ethell

Published

October 29, 2022

Word count

706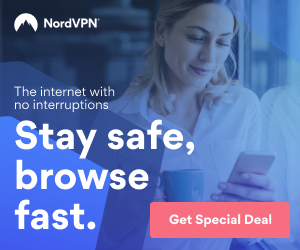 Property Investment Checklist
In recent times, I have found that when people are researching new suburbs and locations for possible areas of property investment, the majority of these people are unaware of the right questions to ask when they are trying to make an informed decision.
So, I have prepared this property investment checklist to assist you and other investors in asking the right questions. It will help you in making a profitable investment. I have also provided some useful information for you to read. These questions and information should assist you when you are trying to make an informed decision.
You should start by asking yourself the following questions:
Question # 1
Is the property you are looking at close to existing or planned infrastructure?
Tenants will be more readily attracted to your investment property if they know that infrastructure is already in place or if the infrastructure is being planned.
Question #2
What transport options are available to your tenants?
You will need to assess what transport options are available to your tenants such as:
Train lines;
Major arterial roads;
Road networks;
Freeway access;
Footpaths; and
Cycle paths.
Question #3
How many rental properties are available in the area?
You should look at suburbs and locations where there is a high demand for rental properties. It is important because it will offer you with good opportunities and also decrease the likelihood of your investment property sitting vacant for any length of time.
Question #4
What are the property prices of the area?
You should look at suburbs and locations where there is evidence of consistent and steady increase in property prices and try to avoid areas that have suffered from plummeting price drops.
Question #5
What are the benefits of buying a new or established investment property?
You should carefully weigh up the benefits of buying a new investment property versus an established investment property (i.e. as new property can provide considerable tax benefits and advantages).
Question #6
What is the demographic breakdown of the area?
You want your investment property to be located in a neighbourhood that is welcoming to your tenants and where you have an improved chance for resale. So, when considering a suburb or location you should research:
The number of owner occupiers in the area;
The number of investors in the area;
If there is any evidence of public housing in the area; and
The overall presentation of the suburb and the surrounding suburb.
Question #7
How does your investment property compare to the market average of similar homes in the area?
It is always a good idea to compare your property to other similar homes in the area to make sure that your investment property is accurately priced.
Question #8
Is your investment property in an area which will appeal to families?
Because families are considered to be stable tenants, you should look at suburbs or locations that attract and cater well for families.
Question #9
How much land is available in the area?
You should consider looking at:
Buying land in a new land estate where there is a healthy supply of land, as this is a good indicator of future growth; or
Buying land in an established, sought-after suburb or location. It may prove to be a smart investment, as a decreasing supply of land can push up the value of your investment property.
Question #10
Have you considered the potential capital growth and rental yield of your investment property?
When evaluating your investment property, make sure your property is strong in both the following areas:
The potential for capital growth; and
The potential for a high rental yield.
Choosing an investment property that suits your needs is a major financial decision. So, don't rush into anything too quickly. Always remember that while you are shopping around for a suitable investment property, do your research.
Seek Expert and Professional Advice
Property investment checklist can help you make an accurate decision. You can take help of a professionally qualified finance broker. He/she can help you to create a personalised property investment checklist that can help you in making a profitable investment.
Finance Me is a reputed Australian finance brokerage firm. Its team of expert finance brokers will help you in obtaining an investment property loan
Ray Ethell offers a wealth of experience to his clients, gained from 20 years in the Finance industry, and prides himself on providing reliable customer focused service.
website: https://financeme.com.au/
Article source:
https://articlebiz.com
This article has been viewed 162 times.
Rate article
This article has a 5 rating with 2 votes.
Article comments
There are no posted comments.