What do Lenders Consider when Assessing Your Home Loan Application?
Author

Ray Ethell

Published

November 7, 2022

Word count

557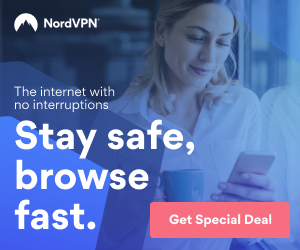 Factors That Assessors Consider in Approving You for a Home Loan
Home loans are a secured loan, which means they have to be taken against collateral instead of unsecured loans that do not require any collateral at all. They are popular financing option because it allows the individual to borrow a significant amount and prolonged repayment tenure which is not the case with unsecured loans. The secured loans also have a lower rate of interest compared to unsecured loans.
Now onto the subject of this blog, factors that the lending institutions consider while they approve an applicant's mortgage loan application. Here are five key factors that are taken into consideration:
Credit score
Yes, while it may not be as crucial as is the case with an unsecured loan, but the applicant's credit score still plays a significant role in determining whether or not their mortgage loan application would be approved or not with most Prime Lenders. The higher your credit score, the more likely the financial institution would approve your loan application without any further delay. The applicant's credit score also impacts the interest rate on mortgage loans; so, the high credit score is beneficial for your pockets as well.
Debt-to-income ratio
Not just in a mortgage loan, the debt-to-income ratio is considered in every type of loan scheme that is available in the market. If you have a lower debt-to-income ratio, then you will get speedy approval for your mortgage application. If that is not the case, you would be labeled as a risk to default, which might also impact your application status.
Deposit
The amount you are willing to put down to buy your new home or commercial property also impacts how likely you are to receive a mortgage loan from a reputable lender. Someone who wants to take a mortgage to finance 95 percent of the purchase price will not be able to get a mortgage loan as the risk factor of those individuals defaulting increases by manifold. The best way to get through this is by the 20 to 80 rule. It would be best if you make a down payment of 20 percent and let the lending institution cover the rest 80 percent.
Credit History
The applicant's history is also a crucial and determining factor the financial institution considers while entertaining an application for the same. Generally, the lending institution considers the last two years of financial history, and if the applicant has had a steady source of income for the past two years and then their application is approved by the lender. Do keep in mind that if you are self-employed, you have to show display documents that explain your last two years' earnings.
The value and the location of the property
Last but not least, the value of the property in question is also a determining factor of the mortgage loans in Australia. This is done to ensure that the financial institution is paying the right amount for the property, and it can recover the amount in case of default. A property valuation has to be done before the loan is finalized.
Now, you are aware of all the factors that lenders consider while approving your home loan request. It is always best to use the services of an experienced Mortgage Broker to help you navigate your application for mortgage finance.
Ray Ethell offers a wealth of experience to his clients, gained from 20 years in the Finance industry, and prides himself on providing reliable customer focused service.
website: https://financeme.com.au/
Article source:
https://articlebiz.com
This article has been viewed 182 times.
Article comments
There are no posted comments.