Your Guide to Being a Property Investor in Australia
Author

Ray Ethell

Published

November 7, 2022

Word count

632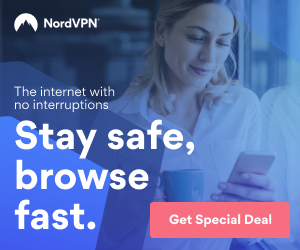 Property Investment Guide
Investing in property market has always been a popular option because of its lucrative returns. If you are new to property investment and are not aware of exactly what is required, be prepared for some hard work. It is because any of the following situations can conspire to make things a lot harder for you:
Interest rate changes (i.e. you should consider factoring in a rate rise of at least 2 per cent into your repayments);
Fluctuations in supply and demand (i.e. in slower markets, you may find that your property is sitting empty for a long period of time);
Untenanted (i.e. you should factor in how you can cover the costs in the event that no rental income is coming in);
Wrong location (i.e. look for locations with real future growth potential)
Emotional decision making (i.e. you should always think with your head and not your heart, if you want the property to work as an investment); and
Not factoring in maintenance costs (i.e. you should consider factoring in all maintenance costs into your budget, particularly if you are purchasing an older property).
There are some of the common mistakes which are made by first-time property investors as well as experienced property investors. So, when you are planning and considering property investment, avoid these mistakes:
Not conducting thorough Research
It is very important that you do your research. You must undertake careful consideration and planning to ensure that your investment property is profitable. You will need to take two very important things into consideration when you are looking to purchase your investment property:
Rental Income. The rental income needs to be enough to cover your loan and all maintenance costs.
Capital Gain and Growth Potential. For capital gain and growth potential, you need to choose a property that will rise in value over time.
Not Getting the Right Finance
If you are thinking about property investment and you want to achieve your financial goals for the future, you should sit down and talk to a professionally qualified finance broker who will:
Take time to discuss your financial goals and your personal financial circumstances; and
Help you set up a suitable financing arrangement that is most advantageous to you.
Not Getting a Property Manager
To save themselves money, many first-time property investors believe that they can manage their own property investment portfolio. However it should be remembered that very few people have the skills to find the right tenants quickly. It should be remembered that property managers will:
Find your tenants for you;
Vet the tenants by performing credit checks;
Collect the rent every month;
Deal with tenant requests;
Organise regular maintenance of your investment property;
Pursue action when any tenant dispute arises; and
Keep track of rents in your area, so as to make sure your rent is keeping pace with the market.
Note: Property management costs are usually tax deductible.
Not Taking Professional Tax Advice
You would not consider taking medical advice from an unqualified medical practitioner. So, why would you not take tax advice from someone who is a qualified tax adviser and/or accountant? One of the major mistakes property investors make is not making the most of their tax deductions. So, before you begin your journey and before you formulate a property investment purchase plan, take the time to talk to a professionally qualified tax adviser and/or accountant.
So, these the common mistakes that you should avoid while investing in a property. If you have are apprehensive about the entire investment process, you can contact a professionally qualified finance broker and obtain expert advice.
Finance Me is a reputed finance brokerage firm. Its team of expert finance brokers will help you in obtaining investment property finance in Australia.
Ray Ethell offers a wealth of experience to his clients, gained from 20 years in the Finance industry, and prides himself on providing reliable customer focused service.
website: https://financeme.com.au/
Article source:
https://articlebiz.com
This article has been viewed 102 times.
Article comments
There are no posted comments.