What Housing Options are Available in Australia
Author

Ray Ethell

Published

November 7, 2022

Word count

696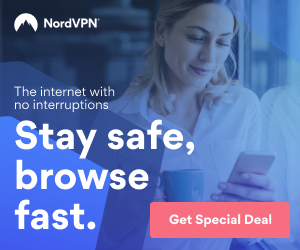 Each year, thousands of Australians buy a home or house to live in or to rent out, and lenders/credit providers are quite happy to lend the money to assist them to buy the properties. So, if you are like the thousands of Australians and you are excited about looking to buy a home or house, then you may also be aware that this can be nerve-wracking, as it will take:
Lots of Planning
Lots of Research, and
Careful Budgeting
Are you about to buy a Home or House?
If you are ready to buy your home or house, you should follow this guide as you will be able fully to understand the different homes and housing options available to you to choose from:
A free-standing residential Detached house, home or dwelling
Semi-detached houses
Terraced housing
Townhouses
Duplex homes (also called Duplexes)
Flats (also called "Home Units")
Granny Flats
Different Types of Home or House
Here is a list of information for you to read and consider, which explains at a glance how each home or house is different:
A Detached house – sometimes also called a single detached dwelling, or separate house is a free-standing residential dwelling. The building has no other homes attached to it, except its garage or shed. It has only outside walls and does not share an inside wall with any other building. A detached house is occupied by just one household or family and, all maintenance and repair costs (interior and exterior) are at the owner's expense.
Semi-detached housing – consists of two houses built side-by-side as dwellings, they share a common wall. The layout of each dwelling when built is such that each house's layout is a mirror image of its twin.
A Terraced house – has a house attached either side of it (a terraced house usually consists of three or more houses all joined together in a row). Terraced houses in Australia refer almost exclusively to Victorian and Edwardian era terrace houses or replicas and they are found in the older inner city areas of the major cities. Modern suburban versions of this style of dwellings are referred to as "town houses".
Townhouses – are a medium-density housing in cities, usually but not necessarily terraced. A modern townhouse is often one with a small footprint on multiple floors. Townhouses are often found in large complexes and often have:
High security, and
Resort facilities (e.g. swimming pools, gyms, parks and playground equipment)
Duplex Homes or Duplexes – consist of a building containing only two dwellings, with one dwelling placed over the other in whole or in part, and each duplex dwelling has its individual and separate access. The two duplex homes share a common wall. For the most part, a true duplex will occupy no more ground space than an average sized house, even though the structure provides living space for two households.
Flats / Units or Apartments (also called "Home Units") – are single-floor dwellings located in a block with three floors or more. The dwellings consist of a set of rooms for living in, including a kitchen.
Granny Flats – are regularly defined as "secondary dwellings" which means they are secondary to the main property and the dwellings are located on the grounds of a single-family home. This type of dwelling is sometimes called a granny flat because it is a way of families to accommodate aging parents. The dwellings must also be self-contained. Granny flats have taken off in recent years, and if you decide to use the dwelling as an ideal situation for investment, it will give you a good rental return.
So, these are the different types of housing options available in Australia. Once you decide the type of house or home you want to buy, I suggest you to seek help of an expert finance broker for obtaining low rate home loans. He/she will understand your financial situation and guide you in making an affordable home purchase.
All the best for buying the home of your dreams! Hope you find it soon.
Buying a home is a huge financial decision. So, take the right decision with the help of Finance Me team of home finance experts
Ray Ethell offers a wealth of experience to his clients, gained from 20 years in the Finance industry, and prides himself on providing reliable customer focused service.
website: https://financeme.com.au/
Article source:
https://articlebiz.com
This article has been viewed 181 times.
Article comments
There are no posted comments.