How Does Off The Plan Property Purchase Work in Australia
Author

Ray Ethell

Published

November 7, 2022

Word count

762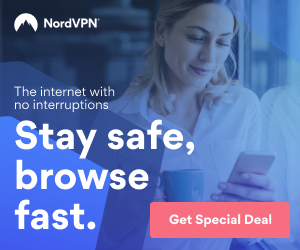 Off The Plan Purchasing of Property in Australia
Australia is currently experiencing a massive boom in apartment developments, and the boom is anticipated to continue for a number of years. Where once off-the-plan apartments were only considered by investors, the massive boom has now opened the door for first-time home buyers as well.
Off-the-Plan Property Purchase – Meaning
You are purchasing "off-the-plan" when you are buying strata units and retirement village homes before the construction of the buildings are completed. The design of the building and sketches of its final appearance maybe included in advertising material and the property is also advertised for sale well before occupation is possible.
Off-the-Plan Property Purchase – Benefits
There are a number of benefits that you should consider when buying off-the-plan, such as:
Lock in a price – You will pay the current market price, even if the property is being completed in the future
Increase in property value – If you purchase the property off-the-plan today you may experience an increase in the property value when you settle 2 years later
Tax Advantage – If you are purchasing for investment purposes, it is important to speak to your accountant as you may be able to claim depreciation on your tax
Stamp Duty – Over the last 5 years, various stamp duty concessions have been offered in certain states and territories
Time to Save – If the construction of the property has not started you will have more time to save, and you will not need to borrow as much
More Affordable – If you buy early, it can be more affordable, because developers are keen to secure sales to enable the development project to go ahead
More time to shop around – You will have more time to shop around to find the best home mortgage that suits your budget
Off-the-Plan Property Purchase – Risks
There are a number of risks that you should consider when purchasing off-the-plan, such as:
Market Viability – If the market drops and you have paid too much for a property, you may find it difficult to obtain finance for the full amount
Rising Interest Rates – Interest rates can increase before you settle on the property
Occupancy – You will not be able to move in until the property is finished being built
Developer Bankruptcy – There is always the risk that the developer can go into bankruptcy before the project is being completed. You will need to ask: 1. will you get your money back, and 2. what guarantees do you have
Failed Expectations – You will not know who your neighbours are until you move in, and there is a risk that the quality of work does not meet your standards (i.e. buying property on paper without having seen the property is a significant risk)
Questions to help you make a Profitable Property Purchase
Before you sign a contract, you should ask questions to the property developer or builder. Here are some questions for you to consider when deciding to buy off-the-plan:
Is the contract complete? (i.e. the conditions of the contract should be closely checked)
Are there any penalties if you withdraw from the contract?
Can you visit the property site during construction? (i.e. you want to be able to check the location and see if other constructions in the area affect your view)
Can you make changes to finishes and fixtures?
What happens to your deposit if the developer runs into financial problems?
What does the purchase price cover? for example, are any of the following items part of the package and what is additional:
Fittings
Floor Coverings, and
Painting and Decorating
What happens if you identify any faults post-completion?
Important Reminder – You must exercise caution and seek appropriate legal and accountant advice before signing any documents or paying any money.
Seek Expert Help from an experienced Mortgage Broker
Most brokerage firms recommend that if you are purchasing off-the-plan property, you must think carefully before entering into a contract. It is always advisable to take help of property finance experts because:
They can determine your overall serviceability position
They can calculate how much you can borrow
They know what the standard requirements are to buy off-the-plan
They can provide a much faster credit decision for you, provided they receive from you all the required documents, as soon as possible
They know numerous credit policies and procedures as they deal with lenders/credit providers on a regular daily basis.
Truly, property finance experts can help you in getting fast approval on your loan application. I hope this comprehensive manual has served its purpose of giving you complete knowledge of off-the-plan property purchase.
Ray Ethell offers a wealth of experience to his clients, gained from 20 years in the Finance industry, and prides himself on providing reliable customer focused service.
website: https://financeme.com.au/
Article source:
https://articlebiz.com
This article has been viewed 193 times.
Article comments
There are no posted comments.