What You need to know about Investment Property Financing in Australia
Author

Ray Ethell

Published

November 7, 2022

Word count

671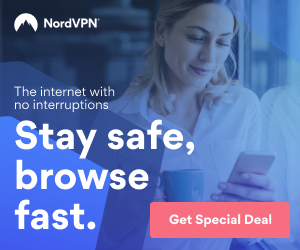 Are you looking at buying a unit, house, land or commercial property?
When it comes to arranging suitable investment property finance, you should explore many different strategies and options. You cannot just jump on the bandwagon of investment property finance. You need to understand the market so that you emerge as a successful investor.
It is an attractive opportunity to venture into the investment market and create wealth. But to be successful, you need to leave your emotions out of the decision-making process. You should concentrate on the following important things:
Area of your Investment Property
The Rate of Return (i.e. amount of rent)
The Rental History in the Area
The Amount of Capital Growth you expect
Create a Suitable Investment Plan
When it comes to investing in property, you should make an investment plan. It will enable you to explore several borrowing options available. Also, it will help you make an informed decision. You can create your own plan or strategy by providing answers to these questions:
How much do you want to borrow?
How are you sourcing your deposit, (i.e. are you accessing the equity from your existing owner occupied property)?
Do you have other investment properties from which you can access equity?
How will you structure your existing facilities while you consider the equity factor?
What is your overall serviceability position?
How long will you continue to work and when do you plan to retire?
In the event of retirement, how do you plan to repay your loan?
Common Trends that may impact Investment Property
Once you know the area in which you would like to buy your investment property, you should do a thorough research of the area. When you do research, keep following points in mind. It will help in knowing the current trends of the industry.
Anticipated Vacancy Rates
Comparable Sale Prices
Current Rental Rates
Current and Future Infrastructure Developments
Projected Population Growth
Investment Property Loan Options
The loan options that are available for investment properties are the same as the ones available for owner occupied properties. But, you must speak to professionally qualified and expert finance broker. He or she will help you in understanding several loan types. He or she will even aid you in choosing the right loan.
Interest Only Loan
This loan allows you to structure your payments, so you are only paying off the interest accrued on the amount borrowed. The repayments are a lot less than those for a principal and interest loan. Many investors consider an interest-only repayment loan as a very good short-term alternative.
Combination Loan
This loan is also known as a split rate loan because it allows a mixture of security and flexibility. In combination loan, a portion of the repayments can be at a fixed interest rate, and another portion of the repayments can be at a variable interest rate.
Inclusions
Investors have taken advantage of numerous inclusions such as, 100%offset account and free additional repayments.
Home Equity Loans
Investors have taken advantage of the equity they build in their home by taking a line of credit option.
Redraw Facility option
This facility gives you the option of redrawing the additional amount you have made towards the repayment. Be aware there may be a redraw fee for each time you redraw. Also, it may have a minimum redraw amount.
When you apply for investment property financing of any kind, you can avail pre-approved loan. With a pre-approval, you will have a clear picture of your borrowing limits. You will have the upper hand when negotiating the sale price with the vendor, real estate agents, etc.
So, this is how you should start your journey of investment property financing market. I sincerely hope this article helps you in becoming a successful investor.
Finance Me understands it can be a daunting process to know where, when and how to start seeking your investment property loan. Our professionally qualified and expert finance brokers will find you the perfect investment property loan at the right price
Ray Ethell offers a wealth of experience to his clients, gained from 20 years in the Finance industry, and prides himself on providing reliable customer focused service.
website: https://financeme.com.au/
Article source:
https://articlebiz.com
This article has been viewed 177 times.
Article comments
There are no posted comments.