Guidelines for obtaining 95% LVR Mortgage Loans in Australia
Author

Ray Ethell

Published

November 7, 2022

Word count

483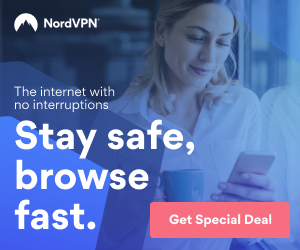 Lenders/Credit Providers carefully judge you for the 95% LVR Loan
If you are considering applying for a Prime Home Loan with a 95% LVR, it is extremely important that you put forward an impeccable loan application to the lenders/credit providers. There are a number of common reasons that can reject your loan application, such as:
Having numerous credit checks performed on borrower's credit files
Having defaults registered against their name
Having high credit card debts or personal loan debts, etc.
Having recently changed jobs and still being on probation, or
Having recently changed industries
Useful Tips to Help You with Your 95% LVR Home Loan Application
Deciding to purchase a property and then trying to apply for a 95% LVR home loan will be one of the most difficult and most costly financial decisions you will make in your life. You will need to carefully consider a number of factors, such as:
Are you looking to buy a house, villa, unit or vacant land?
What area are you considering for purchasing your property?
What amount are you willing to pay for the property?
Do you have enough funds available to cover stamp duty, legal fees and other related costs (e.g. removal costs)?
Will the property give you a good capital gain over time?
Is there suitable infrastructure nearby (e.g. schools, transport, shops, etc.)?
You will also need to consider a number of additional factors, such as:
A minimum of 5% of the purchase price of the property in Genuine Savings (i.e. not a Gift from a family member), but a genuine demonstration of your ability to save.
Keep all your monthly payments up to date (e.g. your mobile phone bill, electricity bill, car payments and credit cards)
You need to be aware that Lenders Mortgage Insurance (LMI) premiums will increase if you borrow more than 90% of the market value of the property
Some lenders will allow you to capitalise up to 2% of the market value of the property for Lenders Mortgage Insurance (LMI) and which they will add to the loan amount
What Options do I have if I can not meet the above criteria?
If you can not meet the lending criteria of a Prime Home Loan you may have options to 95% LVR with a Near Prime Home Loan.
Obtaining the right home loan package is a time-consuming process. So, it is always advisable to employ the services of a finance expert. He/she will help you in calculating your borrowing limit, interest rate and monthly repayment amount. You can contact a reputed finance brokerage firm and take help of its home loan experts. Make sure that the firm is aware of the standard requirements for obtaining 95% LVR mortgage loan.
So, next time you apply for a home loan package, follow the tips and suggestions mentioned in this finance guide. It will make 95% LVR home loans a reality for you.
This article has been viewed 242 times.
Article comments
There are no posted comments.