Your Guide to Commercial Property Finance in Australia
Author

Ray Ethell

Published

November 7, 2022

Word count

578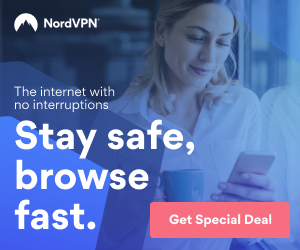 Commercial Property Finance
Are you seeking a commercial property loan? Working with a commercial loan broker lets you access and compare different products in the market from various lenders. After all, the commercial finance market is bigger than it seems, and there are some deals that you might not be aware of. A good broker is also an excellent source of unbiased advice and can negotiate better terms on your behalf—at no cost to you. This professional will help you look beyond interest rates and truly compare lenders based on other critical factors such as their ability to deliver quickly, their credit appetite, the expertise in your particular industry, and their ability (and willingness) to extend support when cash flow becomes strained. A commercial loan broker can show you the bigger picture and help you make the best decision.
What are the Funding Options on Commercial Property?
Commercial properties have become sought-after cash flow generating investments at the moment. Banks and Non Banks now compete for the limited number of deals available, so there are plenty of opportunities to get extra competitive interest rates through a tender process. Be sure to work with a commercial loan broker who has relationships with major property lending organisations and banks to achieve the best possible outcome. A good broker can undertake the tender process on your behalf, letting you grab an opportunity to establish a robust commercial property portfolio.
Commercial Property Finance
When you purchase a commercial property, unlike residential, you do not come under the same credit laws as Residential property loans. This allows for other options that are not available for Residential Properties.
Types of Commercial Loans:
Commercial Property Loans
Full Doc Commercial Property Loans: Where all income verification is required similar to a mortgage for a home loan is generally the lowest rate home loan with LVR's to 80%.
Low Doc Commercial Loans: This is where either your Accountants verifies your income or you can use BAS Statements or Business Bank Statements to verify your income. This is only for Self Employed Applicants with registered ABN's and in Business for 12 months or more.
Lease Doc Commercial Property Loans: Are designed for investors with rental producing commercial properties. The Lease Doc product is where servicing is established by income from a quality third party lease servicing the debt without the necessity to provide financials or tax returns or confirmation of other assets or other liabilities.
Self-Managed Super Fund (SMSF) Property Loans
Are you looking to diversify your portfolio so that you are not fully exposed to the share market? You can use SMSF loans to purchase commercial property investments. If you are a business owner looking to buy premises for your growing operations, you may be able to utilize your superannuation to establish an SMSF and buy the building or commercial space you are interested in.
Development Finance
If you are a real estate developer, then you must be feeling the pinch. Banks have been tightening their lending criteria (often requiring pre-sales covenants). This is why many developers are having a hard time getting their projects off the ground and why a growing number of then run into difficulties in sourcing bank funding. Speak to a commercial finance broker with decades of experience in the property lending niche. A great broker can package and present your project in a compelling way so that property lenders can get behind your idea and give you the funding you require.
This article has been viewed 198 times.
Article comments
There are no posted comments.