Top Apple Products In 2022
Author

Oliver Jones

Published

December 16, 2022

Word count

638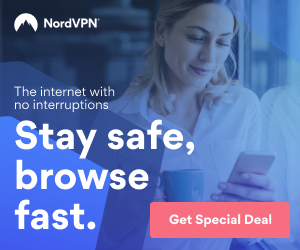 Every year, Apple introduces new products and technological innovations into the market, including computers, phones, watches, TVs, the new Gen Room concept, iPads and M2 chips. It goes without saying that computer enthusiasts and Apple devotees eagerly anticipate the new features and products the company will unveil each year. In fact, because of their interest, consumers can already estimate what new products will be available in 2023.
This year was undoubtedly no exception to the regular product releases. We've selected the top Apple items from this year's releases and listed them in this post.
iPhone 14:
One of Apple's most recent products is the iPhone 14. The iPhone 14 Pro and iPhone 14 Pro Max were introduced with it. There were so many tantalizing features included with these iPhone generations. One of these options is Emergency SOS via satellite, which enables the iPhone 14 to connect directly to satellites for communication in emergency scenarios when WiFi and cellular networks are unavailable. The iPhone 14 models have made it to our top list because to their superior battery life and camera quality compared to the previously released iPhone 13 devices.
AirPods Pro 2
Apple hasn't grown bored of the AirPods Pro's exterior precisely three years after its first introduction, but a lot has changed with the new AirPods Pro 2. The AirPods Pro 2 arrived with a better hearing aid feature that offers tailored audio based on hearing tests performed on Apple Health, in addition to the addition of smaller sizes of ear tips.
iPad Pro 2:
We couldn't resist the characteristics of the iPad Pro 2, even if it is one of the Apple devices that have not yet been made available to the public. Given that it is the first Apple gadget to feature Wi-Fi Class 6E, developers, illustrators, and tech experts are all drooling over this product. According to Apple, the new and well-liked M2 chip is included in the iPad Pro 2. According to reports, it performs faster than iPads that have already been released and is portable and adaptable. The Apple Pencil, an add-on that makes using the iPad Pro 2 easier, is included with it. On October 26, 2022, it will be available for preorder and delivery to shops.
Apple Watch Series 8:
At first appearance, the Apple Watch Series 8 and Series 7 appear to be very similar. This series, like other items produced this year, came with brand-new, tantalizing features. Ovulation predictions are provided by an internal temperature sensor, which gives women more information about their health. The Apple Watch Series 8 measures the temperature every five seconds at night and can pick up variations as tiny as one degree. Owners of the Apple Watch Series 8 may see daily changes in their baseline temperature, which may be brought on by illness, activity, or jet lag. Also included in the Apple Watch Series 8 is a crash detection capability. When a crash happens, the Apple Watch checks in with the user, and if no response is received after a 10-second countdown, emergency services are notified.
The M2 chip:
One of the new Apple items that tech-savvy people have been keeping an eye out for is the M2 chip. The M1 chip, which was Apple's initial attempt to create its own silicon, was improved into the M2 chip. Compared to the M1, it has a bigger RAM limit. They are speedier than other MacBook Intel models and offer more memory and greater security. According to reports, it will be produced in the upcoming batch of products along with the MacBook Air 2022 and other laptop technology.
What are your best products from Apple in 2022? Would you want to purchase one? Drop a comment and let us know!
If you liked what you read, visit Technowize for information on apps, gadget reviews, and even the newest technological trends. Subscribe to our magazine right away to get notifications so you can stay informed about our most recent issues.
Technowize is one of the most premier media brands in the world. We are an innovative, digitally oriented magazine with a unique editorial vision towards pioneering stories across various aspects of technology such as hardware, design, apps & software, privacy, gadgets, cloud, big data, tech events and enterprise businesses.
https://articlebiz.com
This article has been viewed 357 times.
Article comments
There are no posted comments.