An Exciting Year
Author

Larry Farmer

Published

November 10, 2022

Word count

1,764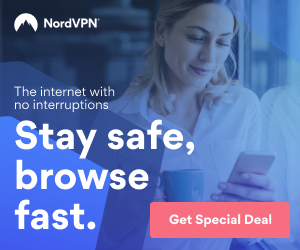 An Exciting Year
It started in late 1965. After being energized by the Goldwater campaign of 1964, I decided to find a way to make my voice heard. The vehicle I chose was the Western Kentucky University Young Republicans. At their organizational meeting, I spoke out in favor of Goldwater conservatism. The leadership had different ideas, but they seemed to want to pacify me so I was elected treasurer of the organization.
In the latter part of the 1960's and throughout much of the 1970's, the College Young Republicans and the regular Young Republicans were taken over, on the national level at least, by conservative forces. It was not, however, without a fierce internal struggle. On the state level in Kentucky and other areas, the moderate forces still continued to rule. This movement forced its ideas upward to the regular party apparatus until it emerged into the Reagan Revolution of the 1980's. Many famous individuals, both moderate and conservative, cut their teeth in these wars. Donald Lukens, Paul Manafort, and Roger Stone dominated the conservative side while Karl Rove held down the moderate fort.
At a club meeting in November of 1965, I was introduced to Joan Ramey, a Young Republican activist from Owensboro. She said her group was looking for someone to oppose Louis DeFalaise as state chairman of the College Young Republicans. The moderates were presently in control, and DeFalaise was their heir apparent. I volunteered myself for the fight. She immediately sent me to Lexington to meet some University of Kentucky students who would be running my campaign. The leader of the UK group and my campaign manager was Eric Karnes. He was an extremely impressive individual. Eric was knowledgeable, convincing, and always in control. Mark Skillern was a good friend of mine at Western. He was a scholarly and intellectual type who provided me with advice on a variety of matters. Another Western supporter, but not really a friend, was Tom Evans. Tom considered himself a protégé of Congressman Tim Lee Carter whose conservative credentials were highly suspect. Tom was an excellent speaker, and if you didn't believe it, all you had to do was ask him. He thought he was the second coming of William Jennings Bryan.
In January of 1966 I attended a Lincoln Day Banquet in Owensboro. There I met Louie Nunn who had come close to being elected governor in 1963; he would later be elected to the office in 1967. He told me he would be donating $300 to my campaign, but it would be done in secret. Also in January I attended a Lincoln Banquet in Louisville where former Vice President and future President Richard Nixon was the guest speaker. It was all pretty exciting. Tom gave one of the preliminary speeches and was praised by Nixon. In February I traveled to Murray to attend a meeting of the Murray State University Young Republicans. The group and its chairman, Alan Youngman, pledged its support for my candidacy.
At the College YR Convention, held in Louisville in March, DeFalaise and I made joint appearances in front of various college delegations. After two or three such meetings, Mark told me I needed to be more combative and challenging. He said, "You need to fight." Up to that point I had merely been agreeing with everything my opponent said. Afterwards I tried to frame the contest as urban vs rural or small colleges vs big universities. My main opposition came from the leaders of the University of Louisville and the University of Kentucky. The key to winning was securing the support of Jack Will who headed Tri-College Club which included Bellarmine and two small female colleges in the Louisville area. Eric worked tirelessly behind the scenes to make this happen. Another critical figure was Ron Meredith of Georgetown College. He was well respected throughout the state and a good friend of Joan. A meeting was arranged between the two of us, and it was very cordial. Terry Loyd of the Henderson Community College was not a major force at the convention, but he was a very likeable supporter and became a friend. I mention him because he stuck with me the next year through thick and thin.
On the morning of the voting, I noticed a large number of delegates were wearing "I'm for Larry" stickers. One of them was Terry. Joan had provided the money, and Eric had done the organizing. All I had to do was not make any mistakes. Before the voting, both DeFalaise and I addressed the entire convention. I tried to imitate the style of Richard Nixon by being very grave and serious. Everything went well, and I was elected. Needless to say, I was on cloud nine.
During the campaign, DeFalaise said a constitution was needed for the organization. I agreed with this suggestion, and in my year as chairman, I oversaw the drafting of such a document. The delegates gathered in Owensboro for this purpose. The only thing I remember about the meeting was a serious disagreement I had with Jack Will. I can't even remember the details of the disagreement, but he got his feelings hurt and was very upset. He was so incensed that he got the Tri-College Club to pass a censure resolution against me.
Another idea I took from DeFalaise was the organization of "Cooper Clubs." John Sherman Cooper, a Republican senator from Kentucky, was up for reelection in 1966. I put DeFalaise in charge of this project and helped him with some of the details. To be honest, the project seemed to be some type of harebrained public relations gimmick. It pretty much existed only on paper. I wasn't too enthused about Cooper since he was one of the more liberal senators, Republican or Democratic, Kentucky has ever had. However, I wanted to do what I could to secure his reelection since my name had been submitted by Joan to be an intern in his office. In the end it didn't matter as Ron Meredith was the one who got the job. Someone told me I was not selected because the senator's staff found some old letters I had sent to his office that were critical of him. It was true, and I don't regret a word that was written. Anyway, Ron was a good guy, and I was glad for him.
As the college chairman I was automatically a member of the regular Young Republican Board. I submitted a resolution that the organization go on record as supporting the reunification of Germany. The idea was met with fierce opposition and tabled. Apparently the Board could not foresee what lay ahead in 1990.
There was a lawyer in Bowling Green by the name of Ray White. He and other Republican leaders in the community volunteered their services as unofficial advisors to the college group. I used to stop by his office and "shoot the breeze" on various matters, mainly politics. He told me Cooper and Kentucky's other senator, Thruston Morton, sometimes hit the bottle a little too much. He said Morton once greeted a group of tourist in a drunken stupor. Ray was a bit of a moderate and was later elected as a state senator. Knowing him as I did, it was somewhat surprising that years later I noticed he was leading a group that was fighting against legalized gambling and abortion rights in Kentucky.
Back at Western, the conservative faction that I headed nominated Mark Skillern to replace Mike Houston, the moderate, as chairman. Mark's running mate was Tom Evans. The attempt failed as Houston was reelected. Tom, however, was elected vice chairman when the moderate running for reelection to that office withdrew because of academic deficiencies. Tom then began to ingratiate himself with the moderates, and he was lost to the conservative cause. He later became the moderate candidate to replace me as state chairman, and his opponent was none other than Eric Karnes, my former campaign manager. Tom said some very harsh things about me during the campaign.
The Evans-Karnes contest was a red hot war. At the convention Mark and I almost got into a fight with Mike Houston. During the confrontation Mike said something which stuck with me. He said, "You guys have it right here" as he pounded his heart. Later I came close to fisticuffs with Alan Youngman who had transferred to UK and was a supporter of Eric. This situation had nothing to do with politics; it was personal. To his credit Alan did well in life although he did not exactly maintain his early brand of conservatism. He had a distinguished career in the armed forces and was eventually appointed Adjutant General of the Kentucky National Guard by Paul Patton, a Democratic governor. After retiring from that position in 2017, he made some rather disparaging remarks about President Donald Trump.
Eric was victorious, and the college group remained in conservative hands as it did in subsequent years. When Louie Nunn was elected governor, Eric became a part of his administrative staff. However, I heard from a reliable source that Eric was abruptly fired for doing something displeasing to the governor. As far as I know he has not done anything of political importance since the 60's. I find this a bit strange in that he had immense organizational and intellectual talent.
Joan Ramey became the campaign manager of Doug Ford who ran a losing race for Congress against William H. Natcher in 1966. Doug and Joan later married and divorced. Also in 1966, she ran unsuccessfully for the state chairmanship of the regular Young Republicans. After 1966 Joan disappeared from the political scene; she passed away earlier this year. Louie DeFalaise was elected state representative in the 1970's, and was appointed as a U. S. Attorney in the 1980's by President Reagan. Reagan also appointed Ron Meredith to be a district court judge. Sadly, Ron passed away in the 1990's when he was still a relatively young man. Tom Evans was elected in the late 60's as state chairman of the regular Young Republicans. Afterwards, he did nothing of note from a political standpoint. Mark and I lost contact after college. I don't know what happened to him, but I'm sure he was successful. He was one of the more compassionate and intelligent persons with which I have ever been associated. As for me, I still love politics, and I am as conservative as ever. Reagan and Trump are my heroes. However, I have not been actively involved in political organizations since that brief journey in 1966.
I received a bachelors degree in 1967 and a masters degree in 1971 from Western Kentucky University. I taught school for 44 years. One year was spent at Fordsville High School, 17 at Ohio County High School, and 26 at Trinity High School in Whitesville. The subjects I taught were government, history, and English. At Trinity I also served as coach, athletic director, and dean of students. I fancy myself a fairly good writer, and my main interests are sports and politics.
Article source:
https://articlebiz.com
This article has been viewed 461 times.
Article comments
There are no posted comments.