Nkrumah Effect And It Implications On Ghana's Economy
Author

Edward Otoo

Published

December 19, 2022

Word count

440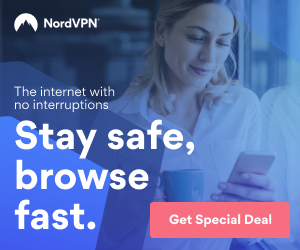 Kwame Nkrumah is by no doubt the most outstanding and visionary leader Ghana has ever had. He was a great THINKER and politician who laid the foundation for the socio-economic development of Ghana.
Kwame Nkrumah and others saw the need for political independence and fought nobly leading to our independence from the British. He strongly believes in the spirit, personality and capabilities of black men. In his independence day speech he said and I quote ,"That new African is ready to fight his own battles and show that after all,the black man is capable of managing his own affair".
Kwame Nkrumah established many industries and companies in the country that were fetching Ghana huge sums of money. To him he saw the independence as the time to reshape the destiny and identity of Africa but to others they misconstrued the true meaning of the independence as the time to amass wealth for themselves. Kwame Nkrumah positioned Ghana to her path of becoming self-reliant and build a robust economy.
Kwame Nkrumah's government was overthrown in a coup d'état while he was on state visit to North Vietnam and China. His dreams and visions he had for Ghana and beyond were shattered.
The successive governments that came after Nkrumah were not able to manage the industries and companies established by Nkrumah and some were sold and abandoned.This act has affected Ghana's economy badly and also have contributed greatly to the economic crisis we are in now.
In this article I coined the term Nkrumah Effect and named after the first president of Ghana,Osagyefo Dr.Kwame Nkrumah.
Nkrumah Effect is defined in politics as when government in power abandons developmental projects that were started by past governments. This effect is a dirty political game played mostly the politicians in Africa usually African countries who lack clear national common agenda.
Billions of dollars that have been spent in some developmental projects and are being abandoned. This regards the development of a country. If these abandoned projects are brought back to life, they can fetch the country huge sums of money and there won't be need to go to IMF for loan to sustain our economy.
This act of Nkrumah Effect happening in our country is a threat to the quest for Ghana Beyond Aid and achieving a sustainable development as a country. We shall forever remain where we are as a country if Nkrumah Effect continues to happen in our country.
We must fight against Nkrumah Effect and to establish an anti-Nkrumah Effect agenda. Together with love we can build heaven of our own…
Long live Mother Ghana!..
I am Edward Otoo a young scientist,writer,social activist and STEM promoter based in Ghana.
Article source:
https://articlebiz.com
This article has been viewed 283 times.
Article comments
There are no posted comments.