The Future of Technology
Author

Josiah Eloy

Published

December 30, 2022

Word count

892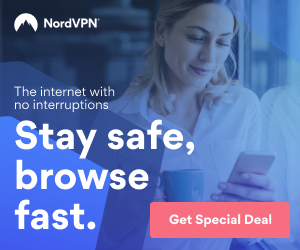 The technologies that we are already exposed and used to has already opened up a path to us innovating even further, and this list of both present and upcoming technologies definitely has the potential to transform our lives further.
It is difficult to get definitive clarity about emerging trends, since it is unclear how different jobs will be affected by the new technologies. It is difficult to quantify the impact of robots, AI, and sensors on the workforce because we are at such an early stage in the technological revolution.
Emerging technologies like industrial robots, AI, and machine learning are moving forward rapidly. Advances in AI, machine learning, robotics, and other technologies have increased the rate of change by as much as tenfold. Technology is evolving so rapidly today, making changes and advancements faster, which is driving up the pace of change, until it finally becomes exponential.
A hundred years ago, in 1922, who would have imagined people communicating through virtual reality, artificial intelligence (AI), and being assisted by robot technologies. Virtual reality is almost certain to be even more invasive in the future, with the possibility of manipulating our sensory inputs, making VR entirely indistinguishable from reality.
We are going to be living soon in a future in which our deliveries and goods are transported via transport powered by computers. One of the things that the human race is going to need to do going forward is learn new ways of recycling, reusing, and re-engineering old technologies in order to minimize waste and conserve the earth. In decades ahead, jobs will change, but humans will still have to run a digital world.
More importantly, as machines are becoming smarter and able to perform more human tasks, I believe our unique human capabilities--things like creativity, empathy, and critical thinking--will be even more precious and valued in future workplaces. Rather than buying into a dystopian vision of a future in which all of humanity's jobs are taken by robots, I believe AI will improve the way we do our jobs. We are lucky to be living in a time when science and technology can help us, streamline our lives, and redefine how we approach everyday life.
Six-in-ten Americans (59%) think that advances in technology will bring a future in which peoples lives are largely better, compared with 30% who think that lives will be mostly worse. Some 59% are optimistic that coming technological and scientific changes will make life in the future better, while 30% believe that those changes will lead to a future in which people are worse off than today. These long-term optimists (i.e., those who agree with the proposition that technological changes will lead to a future in which peoples lives are largely better) are roughly twice as likely as the long-term pessimists to say that changes for the better would occur if personal drones became widely available (28 % vs. 14%) and if lots of people wore devices or implants feeding them digital information about their surroundings (46% vs. 23%).
Yet, there is real risk that gains from technological advances will only benefit certain industries and certain societies, and not broadly translate to improved prosperity and wellbeing. Yet even this pursuit is becoming unattainable to many, with the decline of new jobs created in sectors where new technologies are most quickly being developed.
Interestingly, the information sector is among those expected to see a drop in jobs as technology advances. In the coming years, as long as governments let them, we are going to see technologies within the data sector becoming more accessible and accessible, with startups entering this space. Technology will be more prevalent, cheaper, and easier to use, only increasing the chances for its wide adoption.
These massive changes in technology capability will generate far more touch points with customers, and a new, exponential flood of data about customers. By 2025, Web3 technologies will revolutionize the business world, in much the same way as Web2 transformed access to information.
In time, technology will allow for financial stability and discipline, without requiring individuals to acquire relevant knowledge. As noted by Brookings scholar Kemal Dervis, as technological innovations continue into the future, providing individuals a means of upgrading their skills and knowledge levels will be critical. Technological advancement is an excellent opportunity for helping each and every child to build skills and competencies that can address the biggest problems of the world and create a better future.
This progress will revolutionize the way we tackle optimization problems, train and execute machine learning algorithms, and understand better the physical processes of nature at subatomic levels. No sooner will we train humans how to program, for instance, than AI can do basic programming. Because automation is happening so fast, societies will be unable to reliably predict which skills will be needed, even years in advance.
It will have to sort out all of the tasks with the help of enhanced technical capabilities for execution and control, as well as developing new roles like data analysts and bot managers.
To be noticed in this emerging technology, you need expertise in quantum mechanics, linear algebra, probability, information theory, and machine learning. If you want to set foot into 5G, you need to know about information security, fundamentals of artificial intelligence and machine learning, networking, hardware interfaces, data analytics, automation, an understanding of embedded systems, and need to possess device and project design knowledge.
This article has been viewed 454 times.
Rate article
This article has a 4 rating with 1 vote.
Article comments
There are no posted comments.