Silicon Valley & Biden's Handlers VS Elon Musk & Freedom of Speech
Author

John Powers

Published

February 8, 2023

Word count

862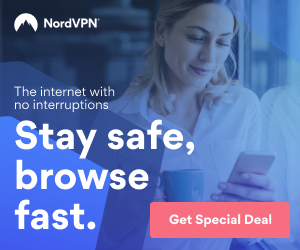 As the man who has his podcast with its figurative finger on the proverbial pulse of the country, Joe Rogan is perhaps too popular or visible to be silenced. Alternatively, he is maligned, mocked, criticized, dismissed, and given an intentionally misleading label of "alt-right." Much of his considerable audience is angry. There is anger about the 2020 election, indeed some of it is coming from a reaction to the bombshell dropped by Facebook's own Mark Zuckerberg on the "Joe Rogan Experience." Mr. Rogan listens as Zuckerberg lays out how people within the government had warned his company about "Russian propaganda" in the week before the release of Hunter Biden's laptop. As a result, Facebook censored accurate information from the view of its users.
Countless examples exist elsewhere in the attempt to label Hunter's laptop as lies and propaganda. We know now that it was a legitimate story and that the FBI lied to Facebook as the media hid the truth, all to keep that message from getting out or from being believed.
President Biden gave a prime-time address in September that attempted to create a narrative of a democracy that is under "threat" from within. He was right, but an angry mob of people in the nation's capital is not the group that has done the most damage to the rule of law, nor is it a remaining risk to our country. Few have affected an election or its results in a way as dramatic as our country's own FBI.
In an election as consequential and as close as 2020, was it the angry mob afterward that was the "threat to our democracy?" Or was it the direct censorship of potentially harmful material concerning the candidate by Silicon Valley and the FBI? Biden didn't mention those efforts as "thwarting the rule of the people," although it most certainly does. "Chaos," "anger," and "lies" are the choices made by Republicans says President Biden, who lied to the American people, citing the angry mob as evidence that the "freedom to vote and have your vote counted" was being taken away from us. Nobody's ballot went uncounted, nor was anyone denied the freedom to vote. Those are words attempting to anger the people the same way the capitol riots angered the administration. The former press secretary for the White House, Jen Psaki, describes just one aspect that the Federal Government is executing its duty to keep information about the election to all fit the narrative that is in their best interest: "We're flagging problematic posts for Facebook."
Evidence is mounting that a group of people are deceiving the American public to an an extraordinary extent, apparently with the intentions of lowering the quality of life for nearly every American dramatically and ensuring that this wielding of power will be as perpetual as it is unprecedented. For example, every year the US has published a document describing every single arms deal that has included what went where and for how much. However, the Biden administration is deciding to put an end to publishing that report, obscuring worldwide arms deals for the first time in decades and hiding information from the nation the Pentagon has always shared. By this move, the Biden policy shows that the level of disclosure is untenable.
These attempts at censorship got the attention of the nation's leading entrepreneur, Elon Musk. Musk is not a Trump supporter. "He should hang up his hat and ride off into the sunset." Musk tweeted recently, speaking of the former president. However, speaking of his purchase of Twitter, he said he is literally invested in free speech. "I believe in its potential for free speech around the globe, and I believe free speech is a societal imperative for a functioning democracy." No doubt he noticed, as any of us can, that there is an effort to silence the American people and affect elections, perpetrated by media companies, Silicon Valley, elite career politicians, a financial cabal, and unnamed groups, to manipulate the population and maintain power. When he removes the ban on Trump, how will the state-run media and their propaganda machine react?
Protecting its users from racism, sexism, and homophobia is not the motivation for Twitter's decision to ban President Trump and other high -profile users. Employees of several large companies based in Silicon Valley are sidestepping elections and manipulating crucial information, which relates to our duty to choose trustworthy leadership. Many Americans have taken out a second mortgage to pay for gas to get our children to school, having the birds and bees talk with them years earlier than it was given to us, thanks to our education system, and its obsession with gender expression, which applies to like 1% of us. The trillions spent in the President's budget are the direct cause for the inflation behind raising prices on our most important goods and services. He stumbles through a prime-time speech attacking his political opponents and our lawmakers question participants among a riot which was incited by specifically placed individuals that are suspiciously absent from these Congressional inquiries. Follow me to find out what to do about it.
Mr. Powers is a freelance writer from Arizona who was first published at age 6 and a father of 2. He owns The Powers that Be Writing and practices his Christian faith at a church in Chandler, Arizona and Kriya Yoga as taught by Paramahansa Yogananda. His articles can be found at powersthatbewriting.medium.com. His twitter handle is @juggalopowers, instagram is @johnmpowers and he can be reached at mr.powersthatbe@gmail.com.
Article source:
https://articlebiz.com
This article has been viewed 460 times.
Article comments
There are no posted comments.