How Can I Get a Mortgage If I Have a Bad Credit History?
Author

Ray Ethell

Published

January 14, 2023

Word count

434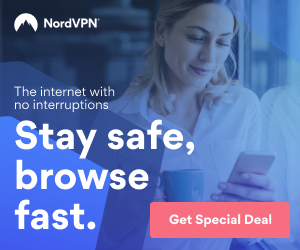 Ensuring a clean slate in terms of financial management is challenging. A series of debts lined up in the credit report impact the lender's decision in lending loans. And the mortgage is no different. Lenders indeed prioritize lending to individuals having pristine credit scores.
In such a scenario, individuals' curiosity is tested as to whether-
Can I get a mortgage with bad credit?
The idea of having bad credit automatically disqualifies the individual from securing the a mortgage loan approval. It is the biggest misconception.
Getting a mortgage with bad credit can be problematic but not impossible. Even when some lenders might turn down your loan application, some non conforming lenders consider such applications. In case you do not get a mortgage with bad credit in any situation, you can remortgage your existing property.
What is a Bad Credit Home Loan?
A bad credit home loan is for individuals with adverse or less than ideal credit scores. It caters to those who cannot find suitable mortgage quotes from mainstream lenders and face rejections.
Individuals seeking a mortgage on bad credit history can get one if one can touch the affordability graph and could provide a decent deposit upfront. Non Conforming bad credit mortgage lenders exercise flexibility in providing affordable mortgage quotes to individuals.
Bad Credit: What is it?
Your credit record is the record of your past and present finances that a lender examines while providing you with any loan like a car loan or mortgage. If you have been denied a mortgage in the past doesn't imply bad credit always.
Different lenders have different lending criteria.
Certain factors put you in the risk zone. These include- paid or unpaid defaults, bankruptcy, high-interest debts, etc. These issues reflect you as a risky borrower, and hence lenders reject the loan application.
Is There Any Particular Credit score to Qualify for A Mortgage in Australia?
There is no set credit score at which one can qualify for an affordable mortgage however most Prime Lenders will decline a mortgage on a credit score of below 600. Due to this, individuals having less-than-ideal credit scores usually get mortgages at high-interest rates and loan fees. Whether you seek the best mortgage broker online or seek quotes from a direct lender, you will notice some fee parameters intact like-
Arrangement fees
Risk Fees
Valuation fees
Legal fees
Best Ways to Securing a Mortgage with Bad Credit
When applying for a mortgage with bad credit it is important to use a Broker that Specialises in Bad Credit Home Loans as they will know the best ways to get you approved.
Ray Ethell offers a wealth of experience to his clients, gained from 20 years in the Finance industry, and prides himself on providing reliable customer focused service. Non Conforming Loans specialise in non bank lending solutions such as bad credit home loans.
Website: https://www.nonconformingloans.com.au/
Article source:
https://articlebiz.com
This article has been viewed 202 times.
Article comments
There are no posted comments.