Debt Consolidation Home Loans are a Solution to Multiple Debt Problems
Author

Ray Ethell

Published

January 14, 2023

Word count

491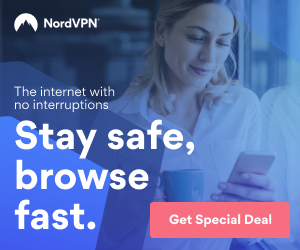 Take Control of Your Finances with a Debt Consolidation Loan
In this world of consumerism, with so many products and services that lure us all the day and night it imperative to fall into their trap. This might entail dismantling your budget. While to a few it may also mean borrowing a sum from the available lenders. The lenders will be happy to lend while borrower will be happier to buy the desired product or service. But one often forgets that the repayment has to be done some day. It cant be denied. And here is when multiple people have no control over their expenses and are in a vulnerable situation. Debt consolidation loans are a source of light in this darkness.
How do Debt Consolidation Loans Work?
Debt consolidation loans are a way to repay the existing amount that has piled up owing to a single or multiple number of loans sanctioned earlier. They work as per their name and easen it out for the borrower to repay. It does ensure that one repays the loan amount in any case. This facility comes with a lower interest rate and prolonged time period of repayment.
The loans are another way to repay the loan amount one has already been sanctioned. It means that one is taking a loan to compensate for the another loan. Since this is possible, it does not mean that one can easily extend the repayment and shop endlessly. This has few pros and cons as well. Before knowing them let us understand the process of getting them.
How do you apply for a Debt Consolidation Loan?
One has to simply decide whether is there any difficulty in repaying so many loans which might lead him/her in to debt trap. After the decision is made the person can go the lending bank and ask for a debt consolidation loan. You could also go to any other private lender. This way all the pending loans can be clubbed into a single entity known as a debt consolidation loan. This will let you to repay the higher debt first or things go as per your choice.
The pros and cons of this method will help you in deciding before opting it. Read on:
Pros:
Repayment is ensured,
Lower monthly interest rates,
When negotiation for lower interest rates regarding repayment is an obstacle.
Cons:
Your credit score worsens,
Paying more money at the end of the day,
Increased tenure.
In Conclusion:
It could be a useful tool for people who are facing hard times in repayment and can afford the long tenure. On the part of banks it could be a boon in retaining the borrowers especially if they have multiple unsecured loans. Whatever the facility and its benefits, one must always cut the clothes as per your coats. This will make sure that your budget is steady and remains unhampered even though you owe the lender some loan amount
Ray Ethell offers a wealth of experience to his clients, gained from 20 years in the Finance industry, and prides himself on providing reliable customer focused service. Non Conforming Loans specialise in non bank lending solutions such as debt consolidation home loans.
Website: https://www.nonconformingloans.com.au/
Article source:
https://articlebiz.com
This article has been viewed 267 times.
Article comments
There are no posted comments.