Pop Off Pms
Author

Tamara Winter

Published

April 11, 2023

Word count

787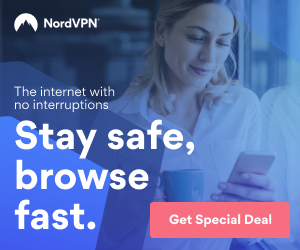 Pop-off PMs
By Tamara Winter.
Over the past year we saw a record-breaking number of changes in the world of British politics. The three laughable attempts at running our country started with Boris Johnson who hung up his formal tie and resigned as prime minister after the world realised that hanging up his party hat was off the table; then we had one of the shortest reigning prime ministers, Liz Truss, who crashed the economy; and, currently, we now have Rishi Sunak, whose wife is richer than the country she refuses to pay tax for. What kind of country are we living in?
At the start of covid-19, our prime minister felt like a God send. Although staying locked in our houses was tough, the restrictions really did save a lot of lives. His nightly appearances offered us reassurance in a time when moral was low and, for a time, we thought we had avoided the worst. However, soon, many people did not agree with the rules as they thought it was robbing them of their human rights and that's when things began to unravel.
Firstly, Boris Johnson, who was once a popular leader, clearly did not agree with his own rules as he held multiple parties at Downing Street that he tried to dress up as 'work events'. Honestly, the man played us all for fools. He lied multiple times about his 'work events' as if the karaoke machine and bottles of wine weren't clearly visible and just to add insult to injury his staff held a party on the same day that our beloved Queen Elizabeth sat alone at her husband's funeral. Forget about social distancing and the rule of six, did you Boris?
When the pictures of the 'work events' got leaked to the press, an honest man would have held his hands up and resigned. Boris, however, stayed grasping onto his lectern for dear life and the public really started to hate him. Did he really not think we would find out about the parties? I mean take one look at his hair and he may as well have a huge sign on his head saying, 'I'm hungover.' Eventually, he was forced into resigning after more lies and scandals kept emerging, so it was bye, bye, Boris, and hello leadership contest the public had no say in whatsoever; ever heard of democracy, guys?
Anyway, Boris gave a slightly underwhelming final speech which ended with 'hasta la vista, baby', worrying us that this may not be the last we see of him, before Liz Truss and Rishi Sunak battled it out to be prime minister, which Liz Truss won.
We were then treated to her opening statement. Ever wondered what our taxes are spent on? Well, it is not the potholes or the NHS. Actually, £4175 of hard-working people's money went in her 'Jenga tower' lectern. However, this was a small amount compared to the billions of pounds she cost us with her poorly thought-out ideas. The arrogance of that woman is genuinely ridiculous. She should have realised that no one could clean up Boris's government's mess alone, let alone her. However, she still refused to employ anyone in the government that had not backed her in her campaign, leaving her without any relevant knowledge of British politics, or a basic grasp of economics, or how not to drive a country to the point of bankruptcy.
Once it was apparent that Liz being Prime Minster was an epic failure, Rishi Sunak was the Conservative Party's last hope at a decent prime minister. So far, he has refused to pay health workers a decent wage, meaning most are currently striking; he has allowed the country to suffer from a cost-of-living crisis and done hardly anything to help; and he helped his billionaire wife swerve taxes. And do not get me started on his new swimming pool! When parents are going hungry to feed their children and people are having to choose between warmth in the cold or food, it makes us question the people who are running our country and whether it's time for a general election or not? It is the twenty first century, no one should be forced to live in a country on the brink of collapse.
Personally, I believe that it is time to get rid of the Conservative Party and vote for Labour. No matter what the Conservatives try to tell us, this is their mess. This is our country, and we not only deserve to choose who runs it, but we deserve politicians who we can trust and who care about the average person. We deserve time, effort, and a leader we can depend on.
My name is Tamara Winter, I am 14 years old and want to be a journalist. I am vegan and care about animal rights, the environment and polotics.
Article source:
https://articlebiz.com
This article has been viewed 623 times.
Rate article
This article has a 5 rating with 1 vote.
Article comments
There are no posted comments.