Emergency Air Ambulance with Top Medical Services - Bumrungrad Hospital Dhaka Office
Health & Fitness → Cancer / Illness
Author

Rafsan Shuvo

Published

April 20, 2023

Word count

1,153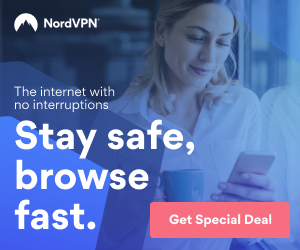 Introduction
Since its establishment in 1980, Bumrungrad International Hospital has built a distinguished reputation as one of Southeast Asia's most exceptional private hospitals. Located in the bustling city of Bangkok, Thailand, the hospital offers an extensive array of medical services to cater to the needs of its patients. Selecting the appropriate hospital for medical services can make all the difference between triumphant and unsuccessful treatments. This blog post will provide a comprehensive guide to the top medical services with emergency Air Ambulance offered at Bumrungrad International Hospital to help you make an informed decision about your medical treatment.
At Bumrungrad Hospital Dhaka Office, patients can expect assistance with world-class care focusing on patient comfort for transitioning to Thailand. The hospital has a team of experienced doctors, nurses, and medical professionals who work together to provide the best possible care to patients. With state-of-the-art facilities and advanced medical technology, Bumrungrad International Hospital is a popular destination for medical tourists from all over the world. Whether you require standard medical attention, specialized treatment, or Emergency Transition, Bumrungrad Hospital Dhaka Office possesses the proficiency and resources to assist you in achieving the most favorable results possible.
Emergency Air Ambulance Service to Thailand
Bumrungrad Hospital's air ambulance service is dedicated to delivering exceptional medical care, with rapid response times and secure transportation for patients to Bangkok, Thailand. Their aircraft are equipped with the latest life support systems, comprising oxygen tanks, monitors, stretchers, and other medically required materials. In addition, specialists on the team include doctors, nurses, paramedics, and technicians trained to deliver prompt diagnosis and treatment in-flight. This provides a perfect solution for diverse medical requirements extending from minor injuries to severe illnesses or injuries.
It is also possible to reach any corner of Bangladesh within minutes for transitioning patients to Thailand with the air ambulance service Assisted by Bumrungrad Hospital Dhaka Office. Additionally, they provide round-the-clock service, seven days a week, to address any unforeseen emergency. As a result, patients receive the best medical care at the right time.
Bumrungrad Hospital's air ambulance service in Dhaka provides peace of mind knowing that help is always available in times of crisis. For those seeking professional and reliable assistance in Dhaka, they are ideal because of their commitment to quality healthcare and rapid response times.
Bumrungrad Hospital Dhaka Office helps patients with assistance for emergency air ambulance service, ensuring you're in good hands. In times of crisis or medical emergency, they make sure that help is always available thanks to their commitment to providing quality healthcare and fast response times 24/7. Bumrungrad International Hospital's flagship reference office Bumrungrad Hospital Dhaka Office, offers the highest level of medical care.
Treat Diseases with Bumrungrad Hospital's Top Medical Services
Bumrungrad Hospital is a world-renowned medical facility located in Bangkok, Thailand. The hospital is internationally accredited and has been recognized for its high standards of medical care and innovative treatments. Bumrungrad Hospital has numerous medical services and centers, including the following:
Heart Center
The Heart Center at Bumrungrad Hospital offers advanced diagnostic and treatment services for various heart conditions like Cardiac Arrhythmia, Coronary Artery Disease, Heart Valvular Disease, Congenital Heart Disease (ASD, VSD), and Vascular Disease. The center has a team of more than 30 highly qualified cardiologists, cardiovascular surgeons, and other specialists who use state-of-the-art technology to provide comprehensive care.
Digestive Disease (GI) Center
The Digestive Disease Center at Bumrungrad Hospital is a leading facility for diagnosing complex digestive tract and liver conditions. The center offers advanced endoscopic procedures, Diagnostic/Screening Colonoscopy, Endoscopic Retrograde Cholangiopancreatography (ERCP), minimally invasive surgery, and personalized treatment plans to help patients with various digestive disorders.
Ear, Nose, and Throat Center
The Ear, Nose, and Throat (ENT) Center at Bumrungrad Hospital provides comprehensive care for a wide range of conditions such as hearing and balance, swallowing and speech, breathing and sleep impairments, allergies and sinuses, head and neck cancer, skin problems affecting the ears, nose, throat, and related structures. The center has a team of experienced 30+ Otolaryngologists who use the latest technology to diagnose and treat ENT disorders.
Health Screening Center (Check-up)
The Health Screening Center at Bumrungrad Hospital offers comprehensive health check-up packages to 60000 patients that are tailored to the specific needs of each patient. The Health Center's Skilled Medicine Physicians use state-of-the-art diagnostic tools and tests to provide a detailed assessment of a patient's health, age, and life stage.
Horizon Regional Cancer Center
The Horizon Regional Cancer Center at Bumrungrad Hospital is a state-of-the-art facility that offers advanced cancer diagnosis and treatment from Breast Cancer to Prostate Cancer services. The center has a team of oncologists, radiologists, and other specialists who work together to provide Standard chemotherapy, radiotherapy as well as Immunotherapy, Targeted Therapy, Biological Therapy, Stem Cell Transplant, Radiation therapy, external beams (3d-CRT, IMRT, VMAT, SRT, SBRT) and brachytherapy, Trans-arterial chemoembolization (for tumors of the liver), and DaVinci Robotic Surgery (for prostate cancer).
IVF clinic
The IVF Clinic at Bumrungrad Hospital provides advanced fertility treatments, including in vitro fertilization (IVF), to help couples struggling with infertility. The clinic has a team of experienced reproductive endocrinologists and embryologists who use the latest technology for Infertility Testing, Reproductive Surgery, egg retrievals, and embryo transfers and improve the chances of a successful pregnancy.
Neuroscience Center
Bumrungrad Hospital's Neuroscience Center is a highly esteemed department boasting advanced technologies and a team of expert neurosurgeons, orthopedists, psychiatrists, pediatric neurologists, rehabilitation specialists, and geriatricians. Every year, this department provides comprehensive care to over 22,000 patients who suffer from various neurological conditions like stroke rehabilitation, Alzheimer's Disease, Thyroid Disorders, Creutzfeldt-Jakob Disease, Vitamin Deficiency, Dementia with Lewy Bodies, Korsakoff's Syndrome, Frontotemporal Dementia, and Mild Cognitive Impairment. The Neuroscience Center at Bumrungrad Hospital has been certified as a "Primary Stroke Center" by the renowned medical accreditation organization Joint Commission International. This certification is a testament to the center's exceptional ability to provide top-quality stroke care.
Women's Center (OB/GYN)
The Women's Center (OB/GYN) offers comprehensive women's health services, including prenatal care, childbirth, gynecologic surgery, and menopause management. The center is staffed by experienced obstetricians and gynecologists who provide personalized care for each patient.
Conclusion
In conclusion, Bumrungrad Hospital Dhaka Office Process everything for you to go to Bumrungrad International Hospital, Bangkok, Thailand which is a world-renowned medical center that offers exceptional medical services in a wide range of specialties. Its other departments, like Orthopedic Department, Pulmonary (Lung) Center, Allergy Center, Breast Center, Colorectal Surgery Center, Complex Coronary Artery Intervention Center, Dental Center, Diagnostic Center, Eye Center, Fertility Center & IVF Clinic, Hearing and Balance Clinic, Heart Valve Center, Nephrology (Kidney) Center, Nephrology (Kidney) Center, Plastic (Cosmetic) Surgery Center, Rehabilitation Center, Robotic Surgery Center, Skin (Dermatology) Center, Spine Institute and Urology Center are all staffed by highly skilled medical professionals who use the latest techniques and technologies to provide patients with the best possible care. With its commitment to excellence and patient-centered approach, Bumrungrad Hospital is truly a leader in the field of healthcare.
Bumrungrad International Hospital is one of the largest hospitals in the South-East Asia region and the first JCI-accredited hospital in Thailand. We, Bumrungrad Hospital Dhaka Office, are the referral partner.
Website: https://thaimedixpress.com/
Article source:
https://articlebiz.com
This article has been viewed 214 times.
Article comments
There are no posted comments.