SELF DEVELOPMENT
Author

Misozi Mwanza

Published

June 29, 2023

Word count

718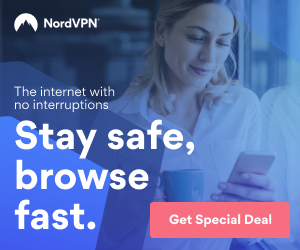 Is it necessary for business and home business owners to pursue personal development?
How does one develop personally? Is another name for self-help or self-directed betterment in one's finances, mind, or emotions? If one wants to succeed in life, personal development is essential. To live an abundant life, entrepreneurs who run their businesses from home or in any other setting must be personal development students. Have you ever wondered why just 3% of people are extremely successful while the majority struggle to make ends meet dependent on a variety of factors such as the economy, their environment, their jobs, their employer, etc.? Ninety-seven percent of the rest of the population panics and loses their equilibrium if any of these conditions change. This article explores why some business owners thrive while the majority suffer.
Many of us purchase and read completely all of the books, including The Secret and Law of Attraction. Why then are we not seeing the desired outcomes? The solution is really quite easy. Personal growth becomes a part of us and our businesses because many do not know how to incorporate it into our lives. Many people lack the tools or instructions necessary to put their knowledge to use even when they are knowledgeable. Many people have studied personal development for years and spent tens of thousands of dollars on books without seeing any results. If you fall into that category, here is a quick exercise that the most successful individuals do to alter their lives immediately.
Write down how your life is right now on a sheet of paper. Then, list the details of the life you desire. What are the variations? Make an affirmation in writing, such as that you desire to earn six figures. Affirming "I am a six figure income earner" and visualizing all the things you will be able to accomplish with your salary would be your next step. Life change is not something that happens quickly. One cannot transform and achieve great achievement by merely reading books. Invest in a course that will significantly improve your life and point you in the correct path, such as a 90-day home course. The top three percent significantly vary from the rest of the population in that they are
The top three percent invest in themselves by attending personal development courses and seminars, which is a significant distinction between them and the rest of the population. If you want to achieve great success, invest in a program that will teach you how to attract prosperity into your life by altering your thinking patterns and getting rid of the old conditioning that is impeding it. There is just one program that will aid you in identifying your own barrios without costing tens of thousands of dollars. Beyond Freedom is the name of the program. Investing our time and money in our businesses, marketing, stocks, and real estate is extremely simple.
It is extremely difficult to devote the same amount of time and a little portion of the resources to ourselves. Real estate, marketing, and business are dependent on other variables, and you will fail if those other factors fail. It makes no difference whether the economy is weak or your investments failed when you invest in learning and putting into practice the techniques that very few people know. You will be able to rebuild it quickly because to the fact that you constantly draw abundance into your life. Here are some details regarding the initiative. A long-held conviction that YOU are the captain of your own ship and that you can and should steer it wherever you want it to go is the philosophy underlying BEYOND FREEDOM.
Limitation is a thorough methodology that applies this concept and starts operating from deep within you before radiating forth. Your life starts to change for the better when you become aware of and change the behaviors and beliefs that are limiting you. Blossom Vinson used straightforward principles she learned from a 90-day personal development program to completely transform her life and achieve wealth and success. Visit personal development if you'd like to buy the program and start succeeding.
The link below will help guide you to the method of personal development for your business as these are the secret of growth and development: https://tinyurl.com/degeniescript
I am a mental health activist who love to help people improve themselves and their business if you do not like something about yourself there is always something you can do about it
The link below will help guide you to the method of personal development for your business as these are the secret of growth and development: https://tinyurl.com/degeniescript
Article source:
https://articlebiz.com
This article has been viewed 211 times.
Rate article
This article has a 4 rating with 1 vote.
Article comments
There are no posted comments.