Work from Home: The Ultimate Guide to Remote Jobs and Online Paying Jobs
Author

Iskender Erdinc

Published

September 23, 2023

Word count

1,345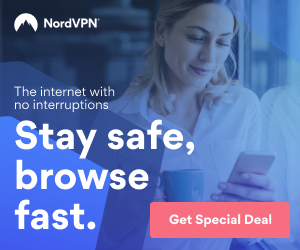 Introduction
Even before the COVID-19 pandemic, remote work was already on the rise. However, the global health crisis accelerated the shift towards remote work, making it the new norm for many industries. Working from home offers numerous benefits, including flexibility, improved work-life balance, and the ability to work from anywhere. In this comprehensive guide, we will explore various work-from-home opportunities and provide valuable insights on how to secure these positions.
The Growing Trend of Remote Jobs
According to a 2019 report from Upwork, remote work was predicted to increase by 38% in the next 10 years. However, the COVID-19 pandemic expedited this growth significantly. By 2021, the number of people primarily working from home had tripled in just two years, according to the U.S. Census Bureau.
Advantages of Working from Home
Working from home offers numerous advantages for both employees and employers. For employees, it provides flexibility, eliminates commuting time, and allows for a better work-life balance. Employers benefit from increased productivity, reduced overhead costs, and access to a larger talent pool. Additionally, remote work can be particularly beneficial for parents, caregivers, individuals with chronic illnesses or disabilities, and those seeking more flexible hours or the ability to work from anywhere.
Top 15 Work-from-Home Jobs and Where to Find Them
There is a wide range of work-from-home opportunities available, catering to different skills sets and experience levels. Here are 15 popular remote job roles that offer competitive salaries and where you can find open positions:
Customer Care or Customer Service Representative
Customer care or customer service representatives handle inquiries, solve problems, and assist with orders over the phone or digitally. These positions may require you to be available during specific shifts, but some companies offer flexibility outside of traditional business hours. Average pay for customer service representatives is $15.38 per hour.
You can find remote customer service jobs on websites like The Muse.
Website Tester
Website testers evaluate the quality and usability of websites and web applications on various devices. They provide feedback on user experience, engagement, and clarity. Website testers can earn an average of $25 per hour. Platforms such as UserTesting and Userlytics offer opportunities for website testing.
Online Educator
Online educators provide instruction in specific subjects, prepare lesson plans, and monitor student progress. This role is suitable for individuals with teaching degrees and specific skills, such as fluency in a foreign language. Online instructors can earn an average salary of $47,687 per year. The Muse is a great resource for finding remote teaching and education jobs.
Virtual Assistant or Administrative Assistant
Virtual assistants and administrative assistants perform a variety of tasks, including scheduling appointments, conducting research, and managing calendars. Virtual assistants usually work with multiple clients, while administrative assistants may be full-time employees of a single company. The average pay for virtual assistants is $17.31 per hour, while administrative assistants earn around $41,730 per year. You can find remote administrative and virtual assistant jobs on The Muse.
Captioner
Captioners transcribe prerecorded audio and video content. Typing quickly and accurately is crucial for this job. Captioners can earn an average of $14.74 per hour. Companies like Rev and Upwork offer captioner positions.
Transcriptionist
Transcriptionists listen to voice recordings and convert them into written documents. Medical and legal transcriptionists often require specialized knowledge in their respective fields. Medical transcriptionists earn an average of $17.15 per hour, while general transcribers earn around $17.75 per hour. The Muse provides remote transcriptionist job listings.
SEO Specialist
SEO specialists analyze, review, and implement changes to websites to increase their visibility and improve search engine rankings. Familiarity with SEO tools and techniques, such as Google Analytics, is essential. The average pay for SEO specialists is $49,740 per year. The Muse offers remote SEO job listings.
Online Therapist
Online therapists provide mental health support through digital platforms such as video conferencing, phone calls, or text messaging. A master's degree in psychology or social work and a license to practice are usually required. Online therapists can earn an average salary of $82,435 per year. The Muse provides remote therapist job listings.
Proofreader
Proofreaders ensure written content is free of grammatical, spelling, punctuation, and formatting errors. Attention to detail and familiarity with style guides like the AP Stylebook are important. Proofreaders earn an average of $19.41 per hour. The Muse offers remote proofreader job listings.
Survey Taker
Various companies pay individuals to take surveys and provide feedback on topics such as games, movies, and consumer products. The pay for surveys ranges from $1 to $20 per survey. Research companies like Schlesinger Group offer opportunities for survey takers.
Mobile Notary
A notary public certifies the proper execution of legal documents. Mobile notaries can meet clients at their office, hospital, or other locations. The average pay for notaries is $17.28 per hour. Requirements for becoming a notary vary by state.
Virtual Bookkeeper
Virtual bookkeepers manage accounts, invoicing, and payroll remotely. A bachelor's degree in accounting and knowledge of software like QuickBooks are often required. Virtual bookkeepers earn an average of $18.86 per hour. The Muse provides remote bookkeeper job listings.
Medical Coder
Medical coders analyze medical charts, determine diagnoses, and categorize medical procedures for insurance claims. Certification as a professional coder is typically required. The average pay for medical coders is $20.02 per hour. The American Association of Professional Coders and the American Health Information Management Association are excellent resources for finding medical coder jobs.
Marketing Consultant
Marketing consultants help companies create coordinated campaigns using SEO, email marketing, and social media. They require experience in digital marketing or branding. Marketing consultants earn an average of $42.13 per hour. The Muse offers remote marketing consultant job listings.
Web Developer
Web developers build and maintain websites. A degree in computer science, completion of a bootcamp program, or relevant experience is typically required. The average salary for web developers is $61,719 per year. The Muse provides remote web developer job listings.
How to Land a Work-from-Home Job in 2023
With the increasing popularity of remote work, competition for work-from-home positions is on the rise. Here are four tips to help you stand out and secure a remote job:
Apply Quickly
Work-from-home positions often receive a high volume of applications. To increase your chances, apply as soon as the position is posted. Some job ads receive 100-150 responses within the first hour. Being an early applicant can give you an advantage.
Highlight Your Work-from-Home Skills
When applying for remote positions, emphasize your ability to work independently, be self-motivated, and manage your own productivity. Employers value individuals who can proactively seek solutions and deliver results without constant supervision. Use your cover letter to showcase your strengths and provide specific examples of your resourcefulness.
Focus on Your Professional Skills
While it's understandable that many work-from-home candidates are caregivers or parents, it's essential to focus on your professional skills and qualifications when responding to job postings. Companies hire remotely to find the best talent, save costs, or seek exceptional performers. Tailor your application to highlight why you are the ideal candidate for the role based on your skills, experience, and track record.
Beware of Job Scams
As the demand for remote jobs grows, so does the presence of online job scams. Before applying for a position, research the company and check for reviews and a digital footprint. Legitimate companies rarely require payment to apply or start a job. Verify payment terms and trust your instincts. If something seems off, proceed with caution or consider other opportunities.
Conclusion
With the increasing popularity of remote work, there are abundant opportunities to work from home and earn a competitive income. Whether you're looking for a customer care role, a creative position as a web developer, or a remote teaching opportunity, the options are diverse and cater to different skill sets. By following the tips outlined in this guide and staying vigilant against scams, you can secure a rewarding work-from-home job in 2023 and beyond.
Disclaimer: The information provided in this article is for general informational purposes only. The mentioned salaries and job availability may vary based on location, experience, and other factors. Please conduct your own research and due diligence before applying for any job position.
Ready to kickstart your remote work journey?
Erdinc,
Extracted from Themuse.com site. I hope you like my posts. Have a nice day,
Article source:
https://articlebiz.com
This article has been viewed 220 times.
Article comments
There are no posted comments.