The 2024 presidential election is already over.
Author

Scott Jackson

Published

September 29, 2023

Word count

412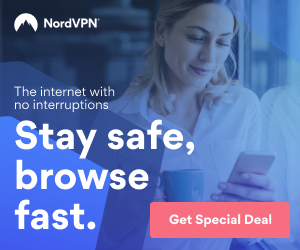 The 2024 presidential election is already over.
It is clear to any rational political scientist observing what is happening in the 2024 presidential election that the outcome is pre-determined. There is no way that any Republican presidential candidate can win. It is not just improbable, but impossible!
We can already see that the overturning of Roe is going to have dramatic effects on the 2024 election. While this is significant and will change the makeup of the House and it might have a slight change in the Senate, it is, in no way, the reason that the presidential election is already over.
Mr. Trump has not gained any new supporters since his last landslide election loss. More significantly, he hasn't lost any detractors. The truth is that the detractors have, in fact, grown in number. This is obvious and would mean that if he were the Republican presidential candidate they would lose, again. It is a fantasy to believe any other outcome.
Ok, so what if Mr. Trump is not the Republican candidate? While this scenario is unproven unlike the previous, it is just as obvious. Rally around Ron or Vivek or Chris!!! It has been shown that the supporters of Mr. Trump enjoy attacking anyone that goes against him, even Republicans. It defies logic to think that any one of these candidates can get all of Mr. Trump's supporters to support them. Some of Mr. Trump's supporters will never support another Republican in the 2024 election. So, Ron or Vivek or Chris must not only try to keep as many of Mr. Trump's supporters as possible, but they need to then grab enough independents to turn the tide. Getting enough independents to beat the Democratic is very possible and has been done and may be done again. Not in 2024 though. Why? Mr. Trump.
Ok, ok, ok, not Mr. Trump, again. Yes, again. It truly doesn't matter who the candidates are at this point. The election is over, and the Democrats should be preparing for the next four years having a president. The combination of not having enough supporters and also having supporters that will not back anyone else in 2024 is enough. Presidential elections for Republicans have become very difficult over the last 36 years as the public grows further away from them every election. They have no chance of ever winning another presidential election without a moderate candidate and they seem to be taking the opposite approach to their own detriment.
Illinois State University Political Science BS 1998
Freelance journalist
Article source:
https://articlebiz.com
This article has been viewed 149 times.
Rate article
This article has a 5 rating with 1 vote.
Article comments
There are no posted comments.