Prevention and Protection Dog Safety
Author

D.m. Fehrenbacher

Published

October 25, 2009

Word count

406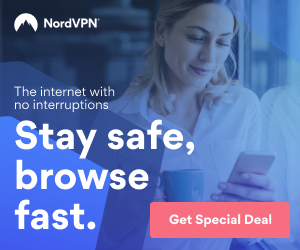 Many people put time and effort into protecting themselves from floods, fires, and robbers, but too few recognize the danger of angry dogs. Dog attacks land thousands of people in the hospital every year. While most people survive, costly plastic surgeries and physical therapies can add insult to the initial injury. Simple prevention and inexpensive products can increase your safety around dogs and help you avoid potentially painful run-ins with man's best friend.
The first key to dog safety is understanding some simple rules around dogs. Never approach someone else's dog, even if they look friendly on their leash. Dogs instinctively protect their owners and their space. Approaching a dog or its owner without permission can alarm even the friendliest dog and produce growls and sometimes bites.
When a dog approaches you, never run away from it. Dogs process a person running as a kind of hunting game. Their instinct is to give chase, and most dogs are faster then humans. An already angry dog has the benefit of physiology and adrenaline on its side. It will chase you and will attack much quicker. Instead, when a dog approaches you and you sense harm, stand completely still. Do not move, do not make noise, and do not make eye contact. Let the dog smell you, and always look away. This behavior tells the dog you are not challenging him, and he will lose interest and walk away.
There are products available on the market now that you might want to consider if you live in a neighborhood with many stray dogs. Dog alarms look like key fobs but contain a whistle only a dog's sensitive hearing can detect. These whistles have proven to deter dogs and send them running away from the sound. Pepper sprays commonly used to prevent attacks by people can also foil an oncoming dog. Spraying the mist near the dog's eyes and nose will temporarily impair the dog and allow you to slip away. Remember, even when a dog is stunned by pepper spray, do not run away.
The popularity of hit shows like "The Dog Whisperer" illustrates the growing interest in dogs and dog psychology. Experts on these shows warn against taking any dog for granted. Even the family pet requires supervision because the carnal instincts of dogs as hunters never leave. Practice dog safety with your family and you can better enjoy man's best friend.
D.M. Fehrenbacher is the driving force behind two successful internet businesses: www.heartkeepsakes.com and www.securedkeepsakes.com.
Visit securedkeepsakes.com for the latest in personal security and safety technology, where D.M. Fehrenbacher brings you the best and easiest to use safety items available."
And heartkeepsakes.com where YOUR OWN FLOWER PETALS can be made into Jewelry, Religious items, Home Decor and much more.
Article source:
https://articlebiz.com
This article has been viewed 1,268 times.
Article comments
There are no posted comments.