5 Popular Blog Styles Favored By Readers
Computers & Technology → Blogging / Forums
Author

Tj Philpott

Published

May 16, 2010

Word count

529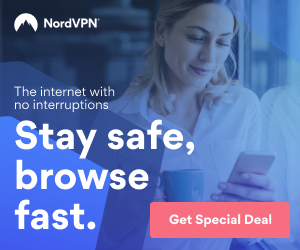 Developing a popular blog takes time and patience. Of course when creating a blog it is always a good idea to establish your objectives. What is it you are going to write about and how will you deliver this information to the blog reader? Looking around online there are many popular blogs that serve different purposes and utilize varying styles of content delivery. Here are 5 of the most popular blogging styles found on the internet today.
Resource Blogs
Some blogs are designed with the intention to serve as a platform for information to help others locate various resources that are relative to a particular niche. Now the blogger is usually not the one who created these resources but simply located them. The site itself is use to dispense the location of theses resources to the blog reader.
Authority Blogs
These sites are built upon the expertise and/or research efforts of the blogger that focuses on a particular field or subject. The content found here is normally extensive and the site is usually considered a reliable source for this type information. When creating a blog like this it is best to be very well informed about the subject matter or very passionate about researching it.
Social 'Butterfly' Blogs
The blogger with a site like this is able to maintain a presence at several online communities within the niche. Although they may not be the top expert in their field they probably know the person who is and how to contact them. These type bloggers are very high profile and are normally very active within the community both on and offline.
Media Blogs
A blog like this routinely utilizes different multi media tools ranging from audio, video and text to present their content. If there is a new media 'tool' to be found it will likely be found at a site like this first.
Braking News Blogs
Depending upon the niche, blogs dedicated to delivering news updates or breaking news to the blog reader depend upon timeliness. Their ability to stay 'connected' is what sets them apart from the rest. Being able to be the first to consistently deliver accurate and timely news in any niche will almost certainly make yours one of the most popular blogs within that niche.
For anyone interested in developing a popular blog the first step is to always establish what your objectives are going to be. Determination of the niche is a beginning but you must also establish what your intentions are within the niche you select. At this point you are now considering the blog reader and how they would best like to view the content you produce. Most of the popular blogs online have adopted certain styles which have helped gain them their popularity with the blog reader. The 5 styles we reviewed above may differ greatly in their intent and delivery but all 5 are very well received by readers. This list serves as suggestions from which you may choose to alter and utilize for your own particular needs and purposes. By placing the stamp of your personality upon any of these styles you are now creating a blog that is uniquely you!
TJ Philpott is an author and Internet entrepreneur based out of North Carolina.
To learn more about how to create a popular blog and to also receive a free instructional manual that teaches valuable niche research techniques simply visit:http://blogbrawn.com/
Article source:
https://articlebiz.com
This article has been viewed 660 times.
Article comments
There are no posted comments.