Profile of professional poker player Sorel Mizzi
Sports & Recreations → Casino-Gaming
Author

Abdullah Dobbs

Published

June 12, 2010

Word count

508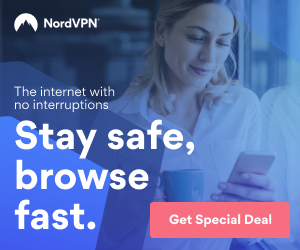 Sorel Mizzi was born April 16, 1986 in Toronto, Ontario, Canada. He is a professional poker player and plays online poker under the names of "Imper1um" and "Zangbezan24". Mizzi has also won over $700,000 in online tournament winnings.
Mizzi has an impressive tournament record. He took tenth place at the September 2006 Ultimate Bet Aruba Poker Classic for $29,800. He also repeated this in April 2007, and then took third place at the 2007 Irish Poker Open when we won $280,284. Mizzi finished 2nd the £5,000 – Pot Limit Omaha Event at the 2008 World Series of Poker. As of 2009, Mizzi's winnings exceed $1.5 million dollars and he is currently sponsored by the betting company Betfair.
Mizzi has entered the World Poker Tour and finished 15th at the Bellagio in 2007. While finishing 15th, we still won $154,705. At the 2007 World Series of Poker, Mizzi cashed three different times, including 208th in the no limit Texas hold'em event at the tournament. We also won the $3,000 No-lmit Hold'em event at the 2008 Five Diamond World Poker Classic which earned him $143,050.
Mizzi is also experienced in the Full Tilt Online Poker Series. On February 15, 2007, Mizzi won event #7 of FTOPS III. This event was a $216 buy in No-Limit Hold'em tournament and the win made Mizzi the 2nd player in FTOPS history to win two events.
While Mizzi is an online poker legend, he does other things than just playing poker. He has expressed his love for working out, playing table tennis, volleyball, and music. He also has the upmost respect for other poker players and looks up to and reveres Tony G, Daniel Negreanu, Gavin Smith, Greg Mueller, Mike Mac Donald, and Matt Kay. Although he has had his fair share of online banning and other issues, he has repeatedly said that if he could change anything in poker that he would work against cheating or at least work towards achieving more balanced rules in online poker.
Mizzi was banned from Full Tilt Poker in December 2007 in which he admitted in an "account selling" incident. The incident involved him taking over another players account from a different location, Chris Vaughn, during the middle of a Full Tilt Poker Tournament. Mizzi ended up winning the event, but the first prize went to the second place finisher because Mizzi was disqualified. Mizzi apologized for his actions but both he and Vaughn are now barred from playing Full Tilt Poker.
When asked about the incident, Mizzi Replied; "The more I think about it, the more I believe that what I did was wrong and it's something that I want the poker community to know that I would never do again. Hopefully people can forgive me for what I've done and I can move forward with my life and not be known as someone who cheats or someone who multi-accounts."
Since this incident took place in 2007, Mizzi has been on a campaign to better the online poker world by promoting honesty, and demeaning cheating. Mizzi is definitely an online poker great and is within the top 10 online poker players in the world today.
Abdullah Dobbs writes reviews on various sporting events including the Online Sports Betting websites. In this piece of write up, the author highlights on various sports betting topics i.e. online casino,online poker etc.
Article source:
https://articlebiz.com
This article has been viewed 880 times.
Article comments
There are no posted comments.