Why Your Business Must Have Good Web Hosting
Computers & Technology → Web Hosting
Author

Elad Domb

Published

December 10, 2010

Word count

742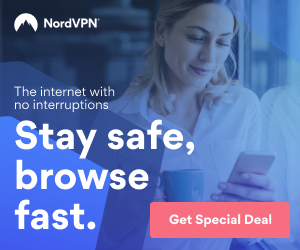 Many business owners know the value of having a good website but they don't always link that to the importance of having a good web hosting service provider. Having a brilliant website won't mean much if your website is not accessible, and this is where your web hosting service provider plays an important part. Let's look at the role your web host plays in terms of your website and why it is important for your business to have good web hosting.
The Role of Your Web Hosting Provider
Your web hosting provider will manage and maintain the web server that your website is hosted on. Depending on the type of hosting package that you have, you might share the server space with a number of other businesses.  Alternatively, you may have a hosting package on a dedicated server. Often dedicated hosting packages come with more advanced service levels. At even a basic level though, a web host must ensure that the server has minimal downtime and that your website is accessible 24/7. The web host should conduct routine maintenance to ensure that the server operates efficiently. In addition, firewalls and anti-virus software should be regularly updated so the server and your website remain protected at all times.
The Importance of Having a Website Accessible 24/7
Even though your business may have regular office hours, you need to be aware that the global internet industry operates 24/7. Even though you have a local business, customers may want to look up information on your company or research products after hours when they have fewer interruptions. In addition, people from other countries may find your website and be interested in your products or services. The Internet has opened up the global market to smaller businesses and you should never discount the possibility that you could expand your operations more globally. It is for these reasons that it is vital that your website is operational 24/7. Ultimately, this depends on the efficiency of your server and web hosting company.  That is why it is essential that your business has good web hosting. Imagine if you have a prospective customer that has been referred to your website. But when they try to access it, it brings up an error. This error could be because your server is down. The client won't know this. Instead, they will assume they have the wrong website address or you are no longer in business. In short, you will have lost out on a potential new source of business. This is not something any business can afford to have happen.
What Are the Characteristics of Good Web Hosting?
No doubt each person will have their own set of criteria to decide what makes a good web hosting package. If you are not sure where you begin, there are a few things you should consider. First, look at how many different hosting packages there are available to you. Also, check if it is possible to migrate between or upgrade to a different hosting package. A good hosting company should be able to offer a variety of hosting options and a degree of flexibility. Most businesses are dynamic with changes happening frequently. You want your web host to be able to accommodate you.
Another important consideration is cost. How do the rates compare to the rest of the industry? Most good hosting companies price themselves in the middle range and should be reasonably affordable. A major consideration when deciding if a hosting company rates as a good one is their reliability. Reliability refers to how well they maintain the servers and how vigilant they are about server security. A good web hosting provider will have these two things at the top of their list. They will make an effort to keep current with developments within the hosting industry and should upgrade their technology as often as possible.
How to Find a Web Host to Suit Your Business Needs
Before deciding on a web host, take some time to evaluate the different options available to you. It is helpful sometimes to draw up a comparison chart with your different criteria and then compare the packages being offered by different hosting companies. Another important aspect of web hosting is the level of support that they offer. When shopping around for web hosts, this is a good time to test their support structure. Contact their help desk and find out firsthand how helpful or efficient they are in answering your questions.
Web Hosting at ReviewItOnline.net is a large team of experienced webmasters, web users, site owners and company leaders here to help you - webmasters of the future with all of your website hosting needs. We review companies such as fatcow and bluehost
Article source:
https://articlebiz.com
This article has been viewed 797 times.
Article comments
There are no posted comments.