Be SMART when Setting Goals
Self-Improvement → Goal Setting
Author

Brian Bailey

Published

May 30, 2012

Word count

510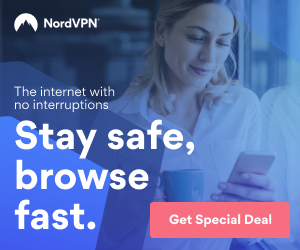 Goal setting is like working on a business plan, it needs to be felt and analyzed. It needs more than just an evaluation of what you want and desire, it entails an in-depth analysis of what you are capable of and what you want to do. Just like a business plan, you should also consider the risk and rewards, cost and opportunities, possibilities and resources. It takes so much to set a life goal, but it is the foundation of getting what you want. It is the path in which you drive your efforts into, a solid brick foundation of your dreams and ambition.
Being SMART when setting goals is important. Especially if you really want good results at the end of your quest. Just like in business planning, you need your goals in place, and should follow the SMART principle. Goals needs to be Specific, Measurable, Achievable, Relevant and Time bounded.
Specific - When an objective is put in place, you should be very specific about it. It should not be too general for it can mislead you to what you really want. Be clear and precise about your goals and you will have a clear direction into it.
Measurable - You should be able to measure the progress you are making towards your goal. In setting up a goal, you should be able to answers questions about quantity such as "how much" and "how many". Knowing the figures will help you in the evaluation if you are really gearing up towards your objective.
Achievable - We know that we are bound to great things, that everything is possible, but let us not disregard our limitations and specialties. Our skills are enhanced on various matters; we do not have the monopoly of all the knowledge and skills. Everything can be learned but wouldn't it be more realistic and achievable if we gear our objectives up to what we were really meant to be?
Relevant - Choose goals that matters to you. You can set a lot of specific goals, one that you think will work out just fine to make your life better but is it relevant? Is it important? Is it worth your time and effort? Choose what is relevant, choose what matters.
Time-bound - Set a time frame. Know when you would want to have your goals and objective materialized. The tendency of not setting a time frame that is realistic is that you will tend to procrastinate doing things. So have a realistic time frame and work on your objectives religiously.
Still, like all other things, being SMART is not the end of goal setting, You need to EVALUATE and RE-EVALUATE just to make sure that all other things are still gearing towards your goal. SMART setting of goals need not be the smartest for you leave no room for flexibility in the superlative form, you just need to be SMARTER and you're off to a good start.
Remember, You Are More Powerful Than You Know!
Brian K. Bailey and Iyabunmi Moore
IMpowerment Coaches
Brian K. Bailey is a fitness consultant, motivator, and personal development coach. On this site you will find a wide variety of content, information, tips, and tricks when it comes to personal development, and many other topics that will help you along the path of Transforming Your Life! http://www.impowermenow.com/
Article source:
https://articlebiz.com
This article has been viewed 2,740 times.
Rate article
This article has a 5 rating with 3 votes.
Article comments
There are no posted comments.