Goal Setting / Where Do You Want To Be In Your Life?
Self-Improvement → Goal Setting
Author

Chery Schmidt

Published

June 26, 2012

Word count

541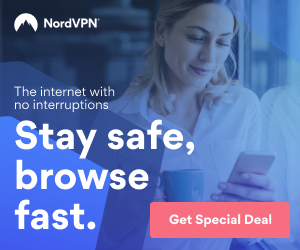 Have you ever thought about where you want to be in your life? And if so how are you planning on getting there. It must start with setting those goals.
I am going to tell you the more important that the end result is for you, the more likely that you will get there. Now did this make sense to you?
Let's go over it here for you. This is something that you want to accomplish in your life, perhaps it is something that you want or maybe someone that you want to help.
The first thing that you will want to do is set that first goal, then keep yourself accountable for it. Focus on where you want to be. Don't focus on your problems? All that matters is the act of taking action.
You always want to keep moving forward, not backwards. Your brain is focused on the path of least resistance, it will challenge change. You are going to need to program it to do things differently. So keep focused on that end result all the time, then you will see things on the past to your success. The answers will show up.
Now that you know what you want, you need to get ready, don't let fear stop you from getting where you want to be in your life, "Your goals!"
If it is fear that is stopping you, then you need to identify this and overcome it. Your goals are just something that you have to work on, something that you have to do.
Here is something I would like to share with you all today; I received this in an e-mail from one of my team member's.
This is what I'm "gonna do" for a living to support my family. This is what I love to do and there is nothing that will stop me from success, nothing could make me quit, I'm dedicated 100%, the words I Can't or I Won't don't exist in my vocabulary. I have a 2 year old daughter, her name is Peyton Elizabeth and she is my whole world. Personal Growth/Self Development are my passion and my purpose. I love to help other people to realize who they are, to find themselves and what they really want in life and out of life, then show them there is nothing that's impossible if they just believe.
A clear set goal and now he is on his way to getting where he wants to be in his life. I am hoping that you all get the picture with this article that I am sharing with you and start setting those goals to help you get where you want to be in your life.
If you are having a problem, reach out to someone who can help you, do not be afraid to ask for help. There are so many people, like myself who care about your future and the well being of you and your family members.
Always keep focused on the end result and take the right actions to get you there. Start believing in yourself, you and you alone are responsible for what you do with your life. And setting those goals is the first step.
I'm looking for My Next Success Story to add along with the others on my site!
Is it YOU?
It is your turn?
You want to Succeed, but just haven't found the right person to trust nor the right vehicle to get you there…
I have found A Completely Automated Home Based Business System
The Simplest "Work From Anywhere" Money Making System In The Industry
This System Changed My Life and It Can Change Yours To……
Sound interesting?
Click the Link to find out more.
http://www.myhomebiztraining.com
Article source:
https://articlebiz.com
This article has been viewed 2,880 times.
Rate article
This article has a 3 rating with 48 votes.
Article comments
There are no posted comments.