Youngest Entrepreneurs - Keeley Tillotson and Erika Welsh
Self-Improvement → Goal Setting
Author

Alison Malambri

Published

November 16, 2012

Word count

535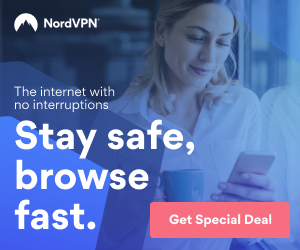 Fortune announced Erika Welsh and Keeley Tillotson amongst the youngest women entrepreneurs of 2012. Keeley and Erika ranked no.4 in Fortune's "Ladies Who Launch: Dorm Room Startups." At the age of 20, Erika and Keeley became inventors of Wild Squirrel Nut Butter.
Their story began from one dull Sunday at the Oregon University. Both were in their college apartment, munching some snacks and peanut butter. Usually when all snacks get over, students turn to the grocery store to buy something new and fresh every time except Keeley and Erika. As high school students of University of Oregon, they used raw peanuts bags and a food processor to whip up a home-based treat as well as added new ingredients in the recipe, and Wild Squirrel Nut Butter took birth. Though, as inspired chefs, they were not content with leaving their newly made peanut butter to be just crunchy. Therefore they set to add each possible item from their food store. They sprinkled in coconut, raisins, cinnamon; chocolate chips, coffee and the inventory goes on and on.
After experimenting and sampling, they determined their product was purely too good quality to keep to themselves, so they brought few jars over to their friends. And their friends loved it, so they encouraged them to create a website to trade their yummy products. Then they made their own website and discovered that chatty and passionate friends built word of mouth as an influential advertising tool! After experimenting in their college apartment's kitchen, both best friends launched a brand of nut butters. They were instantly kept active through regular orders from family, friends, and fellow students.
In January both young women began selling their Wild Squirrel at one of the farmer markets in Oregon, and that marketing helped expand Nut Butter. They invented five flavors: vanilla espresso butter, chocolate sunflower seed, cinnamon raisin butter, honey pretzel and chocolate coconut butter. Both passionate young working women recently appeared in Oprah's Magazine and are trying to set up next to the ASUO Street Faire handing out few samples as well as selling their nationally known Wild Squirrel peanut butter.
The duo sent a sample to the food blogger Kath Younger, whose enthusiastic review awakened hundreds of orders. They were launched in local grocery stores and farmers market in November and a year later they were in demand across the country and this demand was growing every day. The awesome twosome came in ABC's Shark Tank in 2012. Appearing on the show was a flashing PR move. Wild Squirrel Nut Butter's five flavors are now sold at 160 stores.
They have big dreams for their little company. Tillotson said, "In 10 years, I see myself as CEO of a peanut butter company," and Erika said, "This will somehow be in our lives." Wild Squirrel Nut Butter is the best example of 'hunger being the mother of nation.'
Erika and Keeley left college after completing their sophomore years, and focusing on their business. At a present they are taking online courses, living with their parents, and pouring earnings back into their small business. And the early life has made all the difference, also proved that anyone and anything can change life at any age.
Author info: - Alison Malambri guides women business owners by giving the secrets to success and housewives to start their own business or small home- based business. Read more from this author at working women.
Article source:
https://articlebiz.com
This article has been viewed 2,924 times.
Rate article
This article has a 3 rating with 52 votes.
Article comments
There are no posted comments.