What is Your Word-of-the-Year for 2015?
Self-Improvement → Goal Setting
Author

Andrea Novakowski

Published

May 3, 2015

Word count

627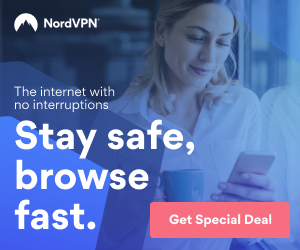 If you're a longtime reader of my Tip of the Week (thank you!), then you know that every January I ask my clients to pick a word to guide them throughout the year: a word summarizing their intentions for the year to come. I do the same exercise myself using Christine Kane's powerful workbook, "Your Word of the Year Discovery Tool".
Today, I'm celebrating my last birthday in the fabulous '50s. Back when I was growing up, we always played the Beatles' song "Birthday" as part of our celebration. We'd dance around the house and sing along, and it put everyone in a great mood.
When I chose my word of the year, I wanted to capture some of that same excitement I used to feel as a kid on my birthday. So I picked the most supremely energizing word I could think of: "Supercalifragilisticexpialidocious."
Yes, you read that right.
Supercalifragilisticexpialidocious!
I love my word. It's fun! And it takes intention to a whole new level for me. I tend to be a pretty grounded, even-keeled person. My word gives me permission to step outside the box I've made for myself.
In a way, it's an extension of the word I picked last year, which was "Adventure." Here's what I discovered by choosing that word: I learned adventure doesn't have to mean going on safari or traveling around the world in 90 days. It's about how I live each and every day right here at home. It's about finding activities that are a good fit for me and allow me to live fully in every moment.
This past year has been about being true to me. The more I'm authentically myself, the more energy and desire I have to give to others.
So, what kind of adventures did I have?
I spoke my truth. I stopped doing work with organizations that didn't fit my business, and my revenue increased.
I admitted my vulnerability. As a coach, one of my roles is to really listen well. This year, I also listened to my inner guidance, which led me to share more of my ideas. I didn't always know what was going to come out of my mouth, but I trusted my clients would benefit in some way.
I cultivated deeper relationships. My connections to my adult children make my heart soar. They're each at a crossroads in their professional life, and I'm honored to be asked for input.
I traveled, but not around the world. I did make two trips to visit a friend in South Carolina (JetBlue cooperated by offering direct flights to Savannah).
I completed renovations to my home. Imagine trying to work while guys are crawling all over your house, music is playing, hammers are banging, dogs are barking. Believe it or not, I experienced very little disruption of my productivity. I was prepared, I had a plan, and everything worked out fine.
I got rid of stuff I didn't need. Two years ago, my word was "Spaciousness," and it must have carried over to last year. Along with home construction comes a dumpster, so we took the opportunity to clear out clutter from our home. We kept the items that had meaning and tossed the rest. It was an adventure to revisit objects from our past and take a fresh look at whether we still needed them in our lives.
How about you? What was your word for 2014 and how did it show up for you? If you didn't start 2014 with a word, can you look back and identify one that fits into last year? I invite you to share your experiences in the comment section below.
Andrea Novakowski is an executive coach who has been helping clients align their professional goals with their personal values since 1997. By tapping into Coach Andrea's knowledge, tools and skills, clients are able to meld career development and personal growth to reach higher productivity and deeper levels of job and personal satisfaction. Visit http://www.coachandrea.com/ to download your eBook, "Top 7 Tips of the Week for Business Owners," and to request a complimentary coaching session.
Article source:
https://articlebiz.com
This article has been viewed 2,643 times.
Rate article
This article has a 3 rating with 29 votes.
Article comments
There are no posted comments.