How to get rid of SafeSurf virus
Computers & Technology → Site Security
Author

John Stephens

Published

August 14, 2016

Word count

736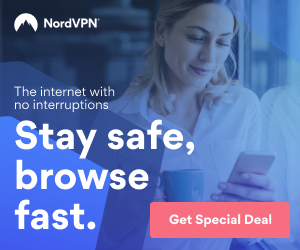 On the Internet you can find programs that perform any actions. Programs can control various processes, collect data and perform almost any kind of work for you. However, some programs are not useful, though desperately trying to look like them. A variety of viruses and adware are trying to hide in plain sight, pretending to be useful utilities. In this article, we will tell you about one such program that infiltrated thousands of computers over the past two weeks, and it's called SafeSurf.
As we have said, some programs just seem useful, but really - they do not perform the claimed function, or there's simply no need to perform those functions. We will teach you to recognize such programs and SafeSurf is one of them. There are several functions that in most cases are fake. These are: automatic search and installation of the drivers, "improved" or "fast" search on the Internet, the provision of "favorable" deals and information on discounts and promotions, performance of any actions in social networks, as well as search for free content. If you see a program that has such functions - that is, without a doubt, the virus. Why do we think so? It's a simple question, the fact is that all these features do not make sense, and they are either pure trickery, as in the case of deals and discounts, or are already present in popular programs such as browsers. In the case of applications for social services - the use of such applications may cause the block of your account, due to suspicious activity. In short, all of these features may seem useful only to inexperienced user, and such people often become victims of adware.
What is SafeSurf
SafeSurf belongs to a type of software called browser hijackers, and it pretends to be an application that provides a secure, fast and easy search on the Internet. Think for a moment: you open the browser, secured by antivirus and having its own security protocols, and go to an unknown site from questionable publisher to ensure your safety. SafeSurf never make your browser safer. The main function of this program is to force you to watch ads. Many people know that online advertising is worth the money, so visits to certain sites, and clicks made by users are quite important for website ranking. Users whose computers are infected by SafeSurf are forced to visit those sites, which the virus shows them, and thus make a profit for hackers. Of course, one user per day will not bring any significant gains to fraudsters, even if it will sit in the Web all day. But the number of SafeSurf 's victims is tens of thousands, and together they provide a huge profit at the lowest cost. The hackers distribute SafeSurf via malicious websites, or through bundled installation with free software. It means that users do all the work themselves, placing SafeSurf on their PCs. If you do not want to experience permanent discomfort when surfing the web and see tons of ads on each page, and you want to clean your computer from SafeSurf - we know how to do it.
How to remove SafeSurf
Removing any of the virus is a fairly simple process, which requires a minimum level of computer literacy, or the presence of anti-virus program. However, in the case of SafeSurf, the time that the virus had spent on your PC is very important. If you already suffer from SafeSurf for month, during which time your system had accumulated dozens of side programs and viruses that need to be removed. Manual removal of a large number of unwanted programs is a very laborious process that requires attention, and if you do not notice at least one virus, the whole history will repeat itself again, and soon the computer will return to the lamentable state. Decent anti-virus is the best solution to the problem, as it can quickly clean up your PC from unwanted programs and protect you from other threats in the future. Regardless of which removal method you choose, we can help you. In the extended article about how to remove SafeSurf, you will find all information about manual and automatic removal. There we have links to the most effective anti-viral software, detailed step-by-step instructions, pictures and videoguide. If you still have some questions about SafeSurf - just comment this article, and you'll receive the help.
This article has been viewed 3,061 times.
Article comments
There are no posted comments.