Methods to delete Web-start.org from computer and browser
Computers & Technology → Site Security
Author

John Stephens

Published

October 21, 2016

Word count

647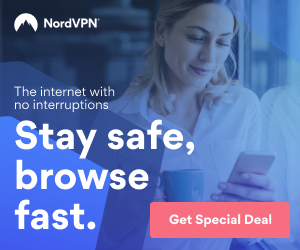 There are many types of advertising programs. Some of them are completely harmless and are just trying to tell users about the benefits of a product. Some are specific to a particular company or a web site, and are trying to get you to visit a specified website (for example, online casino, brokerage site, and so on). Today we will talk about the advertising program, which tries to get the user to visit dozens of sites at once. This program is called Web-start.org, and we'll tell you how it works, why it was created and how to remove it.
What is Web-start.org
Web-start.org refers to a type of software called "browser hijackers". These programs make their way on the user's computer and change the settings of his browser. After that, they show in the browser huge amount of advertising, and prevent use of the browser and the computer. Changes in your browser settings usually affect the home page and search engine. For example, Web-start.org modifies them so that each time you open your browser or a new tab in your browser, you get to http://web-start.org/ site. If you use the search box provided on this site, you will get irrelevant results and, most likely, will be directed to a malicious site. In addition, the user can see a lot of advertising in Internet. As you know, the Internet is filled with advertisements so that the browser developers have created a special function that is responsible for blocking annoying advertisements or pop-ups. This feature does not block 100% of ads, but, nevertheless, is really helpful. Web-start.org disables this feature, and multiplies the amount of advertising in a few times. In addition, if you use Web-start.org long enough (usually more than 3-4 days), you will notice significant slowdown of all processes, from the boot of computer and to the launch and performance of all programs. This means that your computer is filled with unwanted programs, and this should be discussed separately.
Typically, when the computer begins to run poorly, often shut down or overheat, and when good, proven programs begin to behave strangely - people blame the viruses. In fact, this is not entirely correct. Viruses, of course, can affect the overall state of the computer, but most people are not affected by the presence of viruses on the computer, bur by the huge amount of useless or fake programs, and by adware. Adware often offers users to download a new, wonderful anti-virus, or a very fast and secure web browser (user-friendly media player, editor of video files, system optimizer, etc.). Some of these programs are really useful, but most of them are fake, or free trial versions that cannot perform any functions, but ask you to buy the paid version every minute. All these programs are launching with Windows, and run in the background, consuming memory and CPU resources. Such program offers the user Web-start.org, and if you won't remove it immediately, then after some time cleaning your PC will become very complicated and costly.
How to remove Web-start.org
There are two ways to remove Web-start.org, and each of them is quite safe and effective. However, they have some differences, and now we'll describe them in detail. In the first place, manual removal is more appropriate for experienced users who won't commit any mistakes during the removal process. Secondly, the manual removal becomes ineffective against massive infection when there are more than 10 viruses, the same number of advertising programs and even twice more of useless tools. In this situation, the computer is running too slowly, and the number of unwanted programs is too large to manually delete it. So if your computer is very heavily infected or if you haven't yet enough experience to manually remove viruses - you should use an antivirus program.
This article has been viewed 2,481 times.
Article comments
There are no posted comments.