Start Again Today
Self-Improvement → Goal Setting
Author

Delishia Davis

Published

May 5, 2017

Word count

454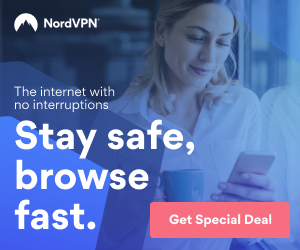 My dear brothers and sisters, there is a power that each believer can receive and attain from Almighty God. According to the Bible, we all have sinned and fallen short of the glory of God. It is a daily process – we all sin, we all make mistakes and we all fail to do some things that are required of us yet we serve a God that looks beyond our faults and sees our needs. Our greatest need in this Christian journey is the forgiveness of Almighty God, that we may walk in wholeness in our relationship with God.
I spoke with a new convert a few days ago that felt she was a terrible person. She went on to explain to me all of the things she used to do, and why she could not be made whole. She felt there was a level to the forgiveness of God, and that she definitely could not attain it. However, as we continued in the conversation, I shared this scripture with her. "No matter how deep the stain of your sins, I can remove it." There is absolutely nothing you can do that God does not have power to deliver you from and that God will not forgive you. She received this word, and now is experiencing a joy that she has not experienced before. Today you too can experience a new height of joy and peace in your relationship with Almighty God.
Forgiveness is a gift from God that will allow us a new beginning. You may have done extreme negative things in your life, but we serve a God that specializes in transforming the negatives to the positives. You may have given up at some point, but we serve a God that will exercise power to renew your faith and restore your joy. You may have guilt from the past and pain in your present, but we serve a God that washes and cleanses us from all unrighteousness.
Today is your day. On this day, God wants to remove the stain of your sins and to give you a clean state. After all, you are his child and his ambassador. Let the blessings of the Lord abide in you today and be renewed that you may reach a higher plateau in your faith.
Let us pray. Almighty God, thank you for your divine power. I admit that I have sinned, and I seek your forgiveness now for all that I have done, thought and felt. Please purge me from my sins and unrighteousness, and afford me a new opportunity to walk with authority in your will. I bless your name for your mighty acts and your loving kindness, in the name of Jesus. Amen
Pastor DeLishia Davis is a methodist pastor in northern Virginia. She is also an advocate for domestic violence victims.
www.delishiadavis.com
Article source:
https://articlebiz.com
This article has been viewed 1,954 times.
Rate article
This article has a 5 rating with 5 votes.
Article comments
There are no posted comments.