5 Best Affordable Travel Destinations for 2019
Author

Jashon Thomas

Published

March 22, 2019

Word count

660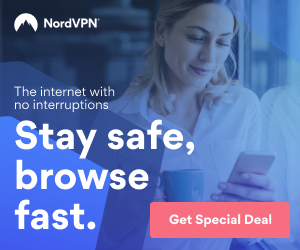 Want to travel without breaking the bank? Take a tour to the affordable travel destinations of the year.
Around this time of the year, there is a long list of budget-friendly destinations that has something for every kind of traveler. From Miami to Las Vegas, no city is too expensive to visit. Just set the budget and get ready for the fun...
There is no denying this fact that the world is full of affordable destinations, all you need to do is to just narrow down your list as per your travel interest and budget. By keeping in mind your travel choices and affordability, this article has listed a few destinations that definitely leave you spellbound. No matter what continent or region you choose to travel, there are always places you can visit on a budget. Sometimes, even you can visit countries on a budget if you know the right traveling tricks and tips.
Here is the list of popular yet affordable places to travel in 2019.
Atlanta, Georgia
Atlanta is a perfect stress-free city with plenty of activities for the whole family. Of course, Georgia Aquarium is the first thing that strikes to your mind when thinking of Atlanta, but that's not all this city has to offer you! It is a face of modern South, where nightlife and weekend vibes are hard to beat. Moreover, Atlanta is for sports lovers as it is home to football players. The vibrant culture and urban ambiance of this city actually attract your attention and invites you to visit it in 2019 under your limited budget.
If you are thinking about the expensive flight tickets, then online travel portals are available to compare and search for affordable travel packages.
New Orleans, Louisiana
New Orleans, the city of Louisiana, is an underrated city but there is so much special about this city, in my opinion. The Phenomenal Culinary tradition, vibrant culture, world-class jazz music will unconditionally steal your heart. The positivity around this city and happening ambiance of New Orleans will quickly make visitors a part of the Big Easy's extended family. This city remains a budget-friendly city in all sense. If you are a budget traveler, then prefer to seek out affordable hotels and dining options near to French Quarter and take a walking tour to the historical sites.
Washington DC (DFW)
Washington D.C. a nation's capital holds plenty of reasons to visit this city in 2019. The biggest reason to be in Washing D.C(DFW) in 2019, most of the showstopping sights are completely free. While there was a time DFW was the most expensive city to travel, but all thanks of online flight booking services and travel agents who make it far easier and cheaper. If you time things right, you can easily have a satisfying vacation in Washinton D.C. Explore the museums, iconic art galleries, visit the white house for free in Washington D.C during any time of the years.
Miami, Florida
When you are counting on affordable travel destinations, Florida is the one that wins the title and offers you breathtaking beaches to dive in. Miami is the popular city nestled in FL and invites you to enjoy relaxing, calming and peaceful vacations although at the budget. You can seek out beachside resorts and explore the chain of chef-driven restaurants to add more fun to your trip.
Chicago, Illinois
Have you ever imagined that you can visit The Windy City on a budget? This is true that Chicago is one of the urban cities which has plenty of things to offer you. But when you are on a budget, try to visit places which are free and interesting to explore. Visiting Millennium Park and click pictures with metallic bean, spend a day at Chicago Lakefront, spend some money on Michigan Avenue, explore jaw-dropping art galleries and so on.
If you are worried about traveling expense, then search for affordable and shortest flight routes to minimize the travel expense.
This article has been viewed 1,035 times.
Article comments
There are no posted comments.