A Memorable Trip to Varanasi
Author

Kiran Bista

Published

July 17, 2023

Word count

755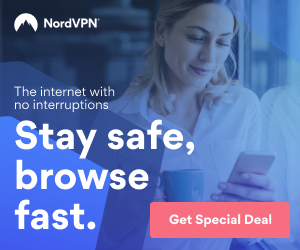 Varanasi, known as one of the world's oldest cities, is a must-go-to place if you are living in any part of the world and making plans to travel to India. The fact that it is located on the Ganges banks always excited me and all the fantasizing I used to do at the back of my head came true two years back when I visited Varanasi. It is a central religious hub in India where thousands of devotees come to taste the culture Varanasi has to bestow upon its people. It is the holiest of seven sacred cities in Hinduism, so it might also be considered the Culture Capital of India. Varanasi is one of few such sacred cities that we find mentioned in the ancient Hindu scriptures like Vedas that date back to 1200 BCE. It is the holy city of Hindus where various cultures and customs practiced for more than a thousand years can be witnessed alive even today. Thus, full of excitement and enthusiasm I packed my bags to get lost in my true self.
As I stepped out of the airport, I was amazed to witness the crazy traffic and pollution all around the city. Being in such a chaotic environment was as if I was murdering my senses. But as I strolled around the town in the evening, I realized that not all of the places were heavily clustered. After then, I reached my hotel, and since I was pretty tired already, I caught some Zs.
The next morning, I went boating in the River of the Ganges. The early morning orange-reddish sunrays kissing the river waters were a sight to see. The view was stupendous, and what would be a better way to start your day? Then I visited a temple whose towers are plated with 800 kgs of gold, the Kashi Vishwanath temple. To be a part of the rituals in this sacred place is a reason enough for pilgrims to visit Varanasi. I then realized that the site did turn out to be as tranquil as I had imagined, or maybe even more!
I roamed around some more pilgrimage sites and universities of the city that date back to the 18th and 19th centuries. The aaratis here are best known around the globe, so I took some rest in my hotel room before I headed towards the Ganges in the evening. Once I got there, the atmosphere held me back. People enchanting prayers, singing devotional songs, and the devotees clapping along had the entire atmosphere charged with positivity.
I furthermore visited Sarnath, astounded to see bricks that go back to 200 BC, it was a great place with lush gardens, birds, and squirrels. I then proceeded towards the Ramnagar Fort, a regal and vintage fort where the former Vanarasi Kings used to live. I came across Bodhgaya, the place where it is believed Buddha attained enlightenment. I also visited Gaya's Holy Site and Vishnupad Temple, built in 1787 by the Queen of Indore.
I experienced every little thing Varanasi could throw at me, and I made the most out of it. From running through the city's narrow alleys to being spellbound by the positivity, the city had to offer to the Ganges' serenity during dawn, my trip to Varanasi was perfect. However, from my experience, I would suggest the months of winter to be the best time to visit Varanasi. The street food in Vanarasi depicts its authentic culture and cuisine, and it is best known for that. If you are a foodie, explore the nooks of the city and give your palate a little treat as the city has a lot of sweet and savory to offer. There are a lot of great hotels in Varanasi, so that is something you shouldn't worry about. However, if you plan to visit the city during auspicious times, remember it welcomes a thousand devotees from all around the world! So do pre-book your rooms.
It was how my visit to Varanasi went, and this is all of what I was able to explore in Varanasi, but her glory is to remain intact for thousands of more years to come. The same year, I visited many countries, and Nepal was one of them. However, the bliss I experienced in this holy city was very unique that cannot be equated elsewhere. Not to compromise on quality, I chose one of the best airlines in Nepal, Buddha Air. I took a flight from Kathmandu to Varanasi and loved what they had on a plate for me.
Buddha Holidays , a 100% subsidiary of Buddha Air helped me make an affordable trip to Varanasi. If you're planning for a religious tour in Varanasi then Buddha Holidays can be the best option to your tour memorable.
Article source:
https://articlebiz.com
This article has been viewed 179 times.
Rate article
This article has a 4 rating with 1 vote.
Article comments
There are no posted comments.