7 Reasons to Make a Holiday Tour in Nepal
Author

Kiran Bista

Published

July 17, 2023

Word count

667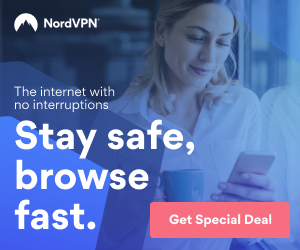 There are ample reasons why Nepal is known as one of the most adventurous countries in the world. Nepal is inclusive of pristine mountains, emerald lakes, vivid flora and fauna, fantastic topography, rich culture, and history. It is home to one of the most down-to-earth people who will caress you with their soft hands. Nepal is one of the best places to travel for anyone, and here are a handful of reasons why?
Encounter with the Himalayas:
Eight of the ten world's highest peaks are located in the country and conquering these mountains and interacting with them has become one of the prime reasons why a lot of travelers visit Nepal. Passing by some utterly beautiful landscapes, lakes, and cattle throughout your journey is indeed a breathtaking one. Mountaineering and trekking might not be everyone's cup of tea, so the mountain flights have got you covered. After all, there must not be any way you should be missing out on this one!
Experience Diverse Culture:
The country is home to more than 80 ethnic groups and 123 languages. It signifies the harmony between the people despite their religious preferences and also indicates that the country commemorates a wide variety of customs, traditions, and festivals. These customs have been inherited for centuries and hold great value to the people. Nepal has to be your best shot if you're opting to study this amazingly rich diverse culture, traditions, and religions.
Amazing Wildlife:
Nepal recognized as the "Amazon of Asia" must be self-explanatory to how rich it is in terms of biodiversity. Here, you will find a vast stretch of floras and faunas, some even enlisted as endangered species like the Gangetic dolphin, one-horned rhino, Bengal tiger, swamp deer, butterflies, birds, etc. These species are inhabitants of the undisturbed lands of Bardiya and Chitwan and many other places.
Enjoy Thrilling Adventurous Activities:
The vast altitudinal variation welcomes stunning topography throughout the country. This uneven topography has become a bonus point for the country as it can conduct a variety of recreational activities. The mountains are a great place for cycling, skiing, rock climbing, and horse climbing. The hills are a great place for bungee jumping, paragliding, rafting, cable car rides, zip-lining, etc. And the plains are great for a safari tour, elephant baths, canoeing, and many more.
Staggering Monuments and Religious Sites:
Nepal has always remained a sovereign country throughout history and certainly has a lot to share regarding its antique account. The Kathmandu valley is a deep concentration of UNESCO's World Heritage Sites where the monuments date back to centuries ago. These monuments and religious sites have been revered and passed down from generation to generation. They are also great examples of staggering architecture. You may also find fascinating inscriptions over the sites as they unfold hidden stories.
Savor the Delish Nepalese Cuisine:
Ethnic diversities also welcome diverse food cultures. Though the staple food for all Nepalese is Daal Bhaat, a combination of rice, lentils, vegetable, and pickles, there are a lot more varieties of food travelers love eating here. One of their favorites is momo, alike to dumplings their preferred choice of stuffing is enveloped in wheat wrappers. The Newari cuisine is also beloved and a great option if you're looking for spicy and sweet foods. Samaya Baji, Yomari, Chatamari are too a must-try! You will love it.
Converse with the Friendliest People:
The Nepalese are one of the most down-to-earth people. People from all over the world have applauded Their warm hospitality. They are kind and generous, and each of their eyes has a unique story to unveil. Engage in a conversation with them, and they might even feed you a warm cup of tea. Anyway, what other better way would it be to understand their deep roots and perspective to a whole different spectrum?
These seven reasons are already some great reasons why you should visit Nepal at least once in your lifetime. It is worth a million bucks and a sure shot to remain happy and content.
If you are planning to visit Nepal for a Mesmerizing Tour in Nepal then Buddha Holidays can arrange a tour in the remote regions of a diversified country that can make a great impact on your life.
Article source:
https://articlebiz.com
This article has been viewed 165 times.
Rate article
This article has a 5 rating with 1 vote.
Article comments
Glacier Family Treks & Expedition · 3 months ago
It's evident that Nepal offers an adventure unlike any other, appealing to both seasoned trekkers and those seeking a more relaxed experience. The article captures the essence of why Nepal stands out as a must-visit destination, where every aspect, from nature's wonders to cultural connections, intertwines to create an unforgettable journey.
---