Fly Fishing in Belize
Author

Michael Beggs

Published

February 6, 2022

Word count

611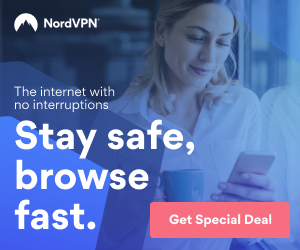 Belize is a playground of varying waterscapes from weed and marl flats to mangrove channels and occasional white sand flats, the country literally has it all for the avid saltwater fly fisherman. Tarpon, Permit, Bonefish and Snook are the usual targets for the intrepid saltwater angler.
Most saltwater fly fisherman going to Belize begin their journey on Ambergris Caye or Placencia, while the more adventurous and dedicated seeking the "holy grail "Permit, will head down to Punta Gorda. For those that can afford it, it makes sense to book a dedicated lodge out on Turneffe Atoll … Whatever your choice is, the simple fact is that most of this pristine fishery is unfished…Only the few brave souls who charter a liveaboard with the right guides dare venture up into Payne's Creek or explore the islands and backwaters of the Northern and Southern Lagoon Systems.
In Belize the average fisherman books a lodge or a guide and gets to fish the same areas fished by hundreds of anglers before… The reality is over 80% of Belize's fly-fishing potential is yet untapped, there are numerous national parks, sanctuaries and other areas that have had little to no fly-fishing pressure at all… I have fond memories of cutting my way into the northern lagoons of Ambergris Caye almost 17 years ago, where I found eager Bonefish that had never seen a fly and Juvenile Tarpon that hit everything, I threw at them… The west side of Ambergris Caye has some traditional white sand flats with Bonefish that have adapted in color to their environment.
Bonefishing in Belize is however far removed from the white sand flats of the Bahamas or the Seychelles, it's more akin to the bay of Biscayne, dominated by grass and marl flats. Big bonefish are rare in Belize but can be found as singles or small pods of 2-3 fish working the weed grass in 6-10 inches of water on an incoming tide…These fish have developed a darker green back compared to the sand flats grey backed bones and are harder to spot! They require a longer leader with a light fluorocarbon tippet and a lightly weighted fly that sits hook up, no bright colors, light tans and olives work best.
My number one fly for this environment was the "Missing Link" in smaller sizes…This fly makes very little noise as it impacts the water and an extremely accurate presentation is required, usually within 36- 48 inches in front of the fish, letting it sink before a gentle light strip is required. This fishing is some of the most rewarding I have experienced as it requires extreme focus and requires incredible patience and precision.
I have fished almost every area in Belize from exploring the back lagoons of the Bomba River or fishing for snook in the Sibun River basin, to the flats of Savannah but the area that holds the most intrigue for me is exploring the little-known backwaters of the Northern, Southern, Sapodilla and Western Lagoons, this area is full of creeks and backwater mangrove lined channels with over 9,000 acres of sanctuary that has had little to know fishing pressure and I believe will become a great Tarpon and Snook Fishery, with the additionally exciting possibility of finding Bonefish and Permit in the shallow bays that surround this incredibly large and unspoiled fishery.
This area had previously been inaccessible and with the construction of the new Coastal Highway that is now well under way, combined with environmentally friendly developments like Coconut Point that are finally opening this area up to new possibilities…Has me readily tying flies and eagerly looking at buying my next fishing boat…
30 Years Hospitality Developer and Fly Fishing aficionado with a passion for Belize and it's untapped potential
Article source:
https://articlebiz.com
This article has been viewed 1,006 times.
Rate article
This article has a 5 rating with 3 votes.
Article comments
There are no posted comments.