How Surf Camps in Morocco Revolutionizing the Surf Scene
Author

Abdellah Issoug

Published

August 10, 2023

Word count

1,394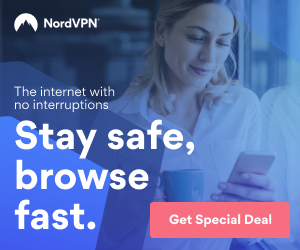 Surfing has been gaining popularity all over the world, and there's no better place to catch the perfect wave than Morocco. It's a country with a rich culture, providing the perfect backdrop for a surf adventure. In recent years, surf camps in Morocco have been taking the surf scene by storm. Here's how they're revolutionizing surfing in Morocco.
The Rise of Surf Camps in Morocco
Morocco's surf culture has been steadily growing over the past decades, and this growth has led to the emergence of a robust surf camp industry.
In 1989, a seminal moment occurred in Morocco's surfing history. The first surf camp emerged in the idyllic coastal region of Taghazout, breathing life into an area destined to become a paradise for wave aficionados.
Since the inception of the surf camp in 1989, the Taghazout area has flourished into a renowned surfing destination. Its rise to prominence can be attributed to a perfect amalgamation of exceptional waves, welcoming locals, and an enchanting atmosphere that captivates the hearts of visitors. Surfers of all skill levels flock to this coastal haven year after year, drawn by the promise of thrilling rides and the opportunity to bask in the warm Moroccan sun.
These camps offer travelers the opportunity to fully immerse themselves in Morocco's surfing culture while providing an authentic cultural experience.
How Surf Culture is Growing in Morocco
Surf culture has become an essential part of the Moroccan experience, with many locals also taking up the sport. This increase in interest has led to the development of new touristic places ( for example now there are many surf camps in Banana Village and many surf camps in Imiouddar (if we look back 5 years ago these two places are just villages with no tourists).
Also, more competitions are organized in Morocco like the WSL Pro Taghazout Bay and Morocco Mall Junior Pro in Casablanca, leading to a thriving surf industry.
With the number of surf camps going up in Morocco as the need for surfing equipment goes up which means more and more international brands are opening their shops in Morocco like Rip Curl, Quiksilver,…
Increasing Demand for Surf Camps
As the popularity of surfing continues to grow in Morocco, so does the demand for surf camps. These camps offer a comprehensive surfing experience, with a range of options catering to surfers of all levels and travelers.
The Emergence of Professional Surfing Competitions in Morocco
Morocco hosts several professional surfing competitions such as "The Quiksilver Pro", "The Roxy Pro," in Casa Blanca, and the "WSL Pro in Taghazout Bay" allowing surfers to showcase their skills alongside some of the best surfers in the world.
How Surf Camps in Morocco Are Different
Surf camps in Morocco offer an exclusive experience that can't be found in other surfing hotspots. Here are a few factors that make surf camps in Morocco unique:
Experienced Surf Instructors
Professional Surfing Gear
Variety of Waves and Locations
Cultural Immersion and Exploration
Convenient Accommodations
The Benefits of Surf Camps in Morocco
Surf camps in Morocco offer several benefits for surfers of all levels, including:
Fast and Safe Learning
Improved Fitness and Health
Enhanced Confidence
A New Way of Traveling
A Perfect Blend of Adventure and Relaxation
Choosing the Perfect Surf Camp in Morocco
When selecting a surf camp in Morocco, keep these factors in mind:
Consider Your Surfing Level
Decide on Your Surf Camp Budget
Prioritize Your Accommodation Needs
Look for Supplementary Activities and Services
The Ideal Time to Visit Morocco for Surfing
The best time to visit Morocco for surfing depends on your skill level and preferences:
The Best Time for Beginners: All year round is good for beginners
The Best Time for Advanced Surfers: October – March
The Best Time for a Cultural Experience: April – June; September – November and we think all year round is good for traveling and learning to surf and discovering the Moroccan culture.
Top Surf Spots in Morocco
surfers prepared to surf anchor point in Morocco
Morocco has several surf spots to choose from, including:
Taghazout
Imsouane
Sidi Kaouki
Essaouira
Mirleft
If you want to know more surf spots check out our 24 best surf spots in Morocco in the source below
Preparing for Your Surf Trip to Morocco
Here are some essential tips to consider when preparing for your surf trip to Morocco:
Booking Your Surf Camp
What to Pack
Transporting Your Surfboard
Getting Travel Insurance
What to Expect During a Typical Surf Camp Day
A typical surf camp day in Morocco will include:
Breakfast
Morning Surf Lessons
Lunch break on the beach
Afternoon Surf
Dinner and Night Activities
Cultural Activities and Local Experiences in Morocco
people enjoying sand surfing by Original Surf Morocco
In addition to surfing, Morocco is a country with a rich culture. Here are some cultural activities and local experiences to enjoy during your trip:
Visiting Traditional Souks and Markets
Trying Local Cuisine
Sand Surfing
Camel Rides and Other Adventures
Learning About Moroccan History and Culture
Safety Tips While Surfing in Morocco
Surfing in Morocco is generally considered safe, but it's always best to practice caution. Here are some safety tips to keep in mind:
Respect the Local Surfers and Culture
Be Aware of the Tides and Swell
Protect Yourself from the Sun and Dehydration
Important Emergency Contacts
Sustainability in Surf Camps
Sustainability is an essential aspect of surf camps in Morocco. Here are some ways surf camps are practicing sustainability:
Eco-friendly Initiatives in Surf Camps
Supporting Local Communities and Businesses
Choosing Responsible Sightseeing Tours
Frequently Asked Questions
Here are some of the most frequently asked questions about surf camps in Morocco:
How Long is a Typical Surf Camp in Morocco? The length of a typical surf camp in Morocco can vary depending on the provider and the specific program chosen. However, most surf camps in Morocco offer packages that range from one week to several weeks in duration. It is common to find surf camps that last for 7 days (one week) or 14 days (two weeks), but there are also options for longer stays.
What is the Average Cost of a Surf Camp in Morocco? The average cost of a surf camp in Morocco can vary depending on factors such as the duration of the camp, the level of accommodation, the quality of surf coaching, and additional amenities included. On average, you can expect to pay anywhere between €400 to € 1,200 per week for a surf camp in Morocco. Prices may be higher or lower based on the factors mentioned above.
What's the Best Way to Get to Morocco for a Surf Trip? The best way to get to Morocco for a surf trip depends on your location and personal preferences. If you are coming from Europe, you can easily find direct flights to Morocco from major cities. If you are traveling from other continents, you may need to connect through a major hub city like Casablanca or Marrakech. It's recommended to search for flights to international airports such as Casablanca Mohammed V Airport (CMN) or Marrakech Menara Airport (RAK). Otherwise, look for flights to Agadir Almssira airport.
Do I Need a Visa to Visit Morocco? Visitors to Morocco from many countries, including several European, North American, and Australian countries, do not need a visa for stays of up to 90 days for tourism purposes. However, visa requirements can vary depending on your nationality. It is always best to check with the Moroccan embassy or consulate in your country or consult official government travel websites for the most up-to-date and accurate visa information before your trip.
How Many People Can Join a Surf Camp Session? The number of people that can join a surf camp session can vary depending on the specific camp and its facilities. Surf camps in Morocco typically cater to different group sizes, ranging from small groups of around 6-8 people to larger groups of 15-35 participants or more. It's best to check with the surf camp provider or refer to their website to find out the maximum capacity of their sessions and ensure availability for your desired group size.
Conclusion
Surf camps in Morocco offer a unique and memorable experience that is hard to find elsewhere. With its growing surf culture, variety of waves, and rich cultural experiences, there's no better place to catch the perfect wave and enjoy an unforgettable adventure than Morocco.
This article has been viewed 154 times.
Article comments
There are no posted comments.