Security Fit For Royalty!
Computers & Technology → Site Security
Author

Helen Harvey

Published

May 24, 2019

Word count

582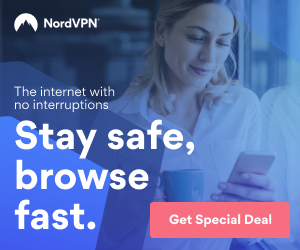 What does it take to secure the UK's most affluent home estates?
Providing the ultimate security system for royalty, political leaders, A-list celebrities and large, privately owned estates is a fascinating business and one which draws on specialised expertise from all areas of the security and lifestyle management services. It takes our breath away when we arrive at one of the stunning UK estates, sometimes steeped in historical importance and new contemporary luxury homes.
Protecting rare car collections, pool houses, art galleries, spas, luxury goods, fine jewellery, family heirlooms are some of the areas which need bespoke security measures. For clients who have such things, security plays an essential part of living for each member of the family and staff, with tight protocol to immediately act on any breach of security.
But what are the premier estate, security must haves?...
We asked Kevin Watkins, Director and Founder of Ardagh Consulting who offer a premier estate and bespoke concierge service. Having worked for the Royal Household, he and his team are no strangers to working with stringent security systems both in the UK and worldwide.
​
"So Kevin, what are today's premier estate owner, security must haves?"
"Working from the outside in, automated gates are a must. They not only let you control who comes onto your estate they also help you reduce the risk of burglary by restricting people from being able to see your valuable estate assets such as cars, statues, garden sculptures and equipment etc. Next is a robust cctv and alarm system, good reputable locks, then you need to install panic alarms which link directly to the emergency services or a security company. Then you'd need at least one strong room etc..."
Is it important to integrate the security systems into their lifestyle?
"Integration is absolutely essential. The surveillance cameras need to have the capability to be monitored outside the home or estate, by an external business or agency and also on the move. Our clients are able to switch to channel 999 on their tvs where they can monitor their 20 or more cameras. Much like White Horse Fire and Security our clients must have an app to monitor their cctv whilst away from the estate, on business or pleasure. From their lutron and gardening lighting, to their smart heating control, everything needs to be integrated and seamless from the moment they arrive at their automated gate and that's what our bespoke concierge service is for."
How do you keep clients safe whilst they're away from home?
"Well where to start?..if they're not being personally escorted, there are so many ways, but staying in tune with the latest wearable technologies and digital tracking devices is a very important strand of what we can offer our clients. We work with a host of excellent businesses and agencies to give our clients the very best and latest in remote security. For instance, our female clients tend to have a very small digital tracker and personal alarm in their handbags, so the police or security agency can locate the client and handbag in the event of a theft or more extreme - kidnapping. As you can see we offer our clients a very wide range of bespoke concierge services to suit their individual needs."
​
Kevin, thanks so much for your time to explore the world of premier estate, concierge service.
If you have any home security questions or concerns please get in touch with White Horse Fire and Security Ltd.
This article has been viewed 1,259 times.
Article comments
There are no posted comments.