Healing, Ceremony, and the Call of Nature
Self-Improvement → Spirituality
Author

Heidi Thompson

Published

October 21, 2019

Word count

553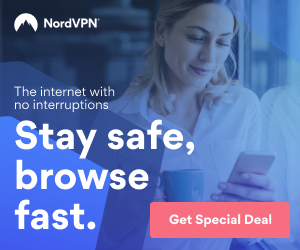 Healing
It is the spiritual birthright of every person on the planet to find spiritual connection, spiritual awakening, and absolute healing during their lifetime on earth. Healing is a spiritual quest and the door is open to everyone. All of us are invited to heal our whole self in all aspects: heart, mind, body, spirit, and soul.
True healing integrates into the very cells of the body. One of the most powerful way and place to truly heal oneself in this manner is through ceremony out in nature. Nature and the sacred laws of the universe give us spiritual connection, wisdom, and rejuvenation. In ceremony, we learn to let go of the woundings of the past and empower ourselves to journey onward with greater self-determination and heart to heart communication.
Call of Nature
Nature in all her dynamic brilliance is an ever-present and provoking force for humans.
Through nature, we come into contact with the mysterious energies of spirit, such as inspiration and illumination. As a teacher, nature reflects to us the rhythms and flows inherent in all life forms. Plants, animals, and minerals become our teachers. They give us opportunities to see life, situations, and events in new ways.
Research today shows that humans spend up to 90% of their lives indoors. Yet, it is understood that spending time in nature brings enormous benefits and improvement to our well-being. This is why many people go on excursions to places of natural beauty and pristine undeveloped environments.
The longing to commune with the natural world is a core part of who we are as humans. People from all cultures around the world seek encounters with wild and nature-oriented adventures. Today, these include things like the Japanese practice of "forest bathing" (bathing in the forest atmosphere, or taking in the forest through our senses), shamanic medicine journeys, and ecotourism.
Journeys into Ceremony
Ceremony is a nature-inspired spiritual practice that is gaining awareness among spiritual seekers today. Ceremony, from a spiritual perspective, is a special way to step out of our ordinary routines, go into introspection, and create a connection with the spiritual energies of the universe.
People seeking spiritual experiences through ceremony have a strong, soulful desire to know that there's more to life than just going to work, walking the dog, and paying bills. Ceremony brings us in close, visceral contact with our souls, the mysterious part of us that is creative, infinite, and transformative.
Ceremony is an ancient practice from shamanic traditions. In ceremony, people, whether alone or in groups, articulate a series of sacred practices and rituals to invoke mysticism and spiritual transcendence. This is often done out in nature, such as in forests, deserts, jungles, and other wilderness areas away from human forms of development.
It is from these medicine journey's that we have mystical and spiritually transformative experiences in nature that we heal, expand our perspectives, and discover how to bring our beauty to the world.
Spiritual Community
Spiritual communities are gatherings of unique individuals who are seeking to learn and grow. No one is exempt from life's challenges, troubles, and pain. Ceremony and finding other individuals aspiring for spiritual awakening brings tremendous benefits to our lives. These communities offer strength, companionship, and mutual support as we learn to be part of the solution on the planet.
The Deer Tribe Metis Medicine Society (DTMMS) offers shamanic ceremonies and is a spiritual community. The teachings are from the Sweet Medicine SunDance Path (SMSD Path). Visit DTMMS.org to learn more.
Article source:
https://articlebiz.com
This article has been viewed 1,009 times.
Article comments
There are no posted comments.