Newsweek USA
Author

Neil Kook

Published

November 12, 2019

Word count

1,156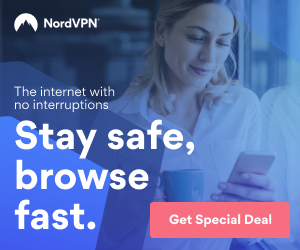 Newsweek is an American weekly news magazine founded in 1933. Newsweek was a widely distributed newsweekly through the 20th century, with many notable editors-in-chief throughout the years. Newsweek was acquired by The Washington Post Company in 1961, under whose ownership it remained until 2010. Between 2008 and 2012, Newsweek experienced financial difficulties, leading to the cessation of print publication and a transition to all-digital format at the end of 2012. The print edition then relaunched in March 2014.
Revenue declines prompted an August 2010 sale by owner The Washington Post Company to audio pioneer Sidney Harman—for a purchase price of one dollar and an assumption of the magazine's liabilities. Later that year, Newsweek merged with the news and opinion website The Daily Beast, forming The Newsweek Daily Beast Company. Newsweek was jointly owned by the estate of Harman and the diversified American media and Internet company IAC. In 2013, IBT Media announced it had acquired Newsweek from IAC; the acquisition included the Newsweek brand and its online publication, but did not include The Daily Beast. IBT Media rebranded itself as Newsweek Media Group in 2017, but returned to IBT Media in 2018 after making Newsweek independent.
Founding and early years (1933–1961)
News-Week was launched in 1933 by Thomas J. C. Martyn, a former foreign-news editor for Time. He obtained financial backing from a group of U.S. stockholders "which included Ward Cheney, of the Cheney silk family, John Hay Whitney, and Paul Mellon, son of Andrew W. Mellon". Paul Mellon's ownership in Newsweek apparently represented "the first attempt of the Mellon family to function journalistically on a national scale." The group of original owners invested around $2.5 million. Other large stockholders prior to 1946 were public utilities investment banker Stanley Childs and Wall Street corporate lawyer Wilton Lloyd-Smith.
Under Post ownership (1961–2010)
The magazine was purchased by The Washington Post Company in 1961.
Osborn Elliott was named editor of Newsweek in 1961 and became the editor in chief in 1969.
In 1970, Eleanor Holmes Norton represented sixty female employees of Newsweek who had filed a claim with the Equal Employment Opportunity Commission that Newsweek had a policy of only allowing men to be reporters. The women won, and Newsweek agreed to allow women to be reporters. The day the claim was filed, Newsweek's cover article was "Women in Revolt", covering the feminist movement; the article was written by a woman who had been hired on a freelance basis since there were no female reporters at the magazine.
Edward Kosner became editor from 1975 to 1979 after directing the magazine's extensive coverage of the Watergate scandal that led to the resignation of President Richard Nixon in 1974.
Richard M. Smith became chairman in 1998, the year that the magazine inaugurated its "Best High Schools in America" list, a ranking of public secondary schools based on the Challenge Index, which measures the ratio of Advanced Placement or International Baccalaureate exams taken by students to the number of graduating students that year, regardless of the scores earned by students or the difficulty in graduating. Schools with average SAT scores above 1300 or average ACT scores above 27 are excluded from the list; these are categorized instead as "Public Elite" High Schools. In 2008, there were 17 Public Elites.[14]
Restructuring and new owner (2008–2010)
During 2008–2009, Newsweek undertook a dramatic business restructuring. Citing difficulties in competing with online news sources to provide unique news in a weekly publication, the magazine refocused its content on opinion and commentary beginning with its May 24, 2009, issue. It shrank its subscriber rate base, from 3.1 million to 2.6 million in early 2008, to 1.9 million in July 2009 and then to 1.5 million in January 2010—a decline of 50% in one year. Meacham described his strategy as "counterintuitive" as it involved discouraging renewals and nearly doubling subscription prices as it sought a more affluent subscriber base for its advertisers. During this period, the magazine also laid off staff. While advertising revenues were down almost 50% compared to the prior year, expenses were also diminished, whereby the publishers hoped Newsweek would return to profitability.
The financial results for 2009 as reported by The Washington Post Company showed that advertising revenue for Newsweek was down 37% in 2009 and the magazine division reported an operating loss for 2009 of $29.3 million compared to a loss of $16 million in 2008. During the first quarter of 2010, the magazine lost nearly $11 million.
By May 2010, Newsweek had been losing money for the past two years and was put up for sale. The sale attracted international bidders. One bidder was Syrian entrepreneur Abdulsalam Haykal, CEO of Syrian publishing company Haykal Media, who brought together a coalition of Middle Eastern investors with his company. Haykal later claimed his bid was ignored by Newsweek's bankers, Allen & Co.
The magazine was sold to audio pioneer Sidney Harman on August 2, 2010, for $1 in exchange for assuming the magazine's financial liabilities. Harman's bid was accepted over three competitors. Meacham left the magazine upon completion of the sale. Sidney Harman was the husband of Jane Harman, at that time a member of Congress from California.
Cessation of print format (2012)
The cover of Newsweek's final print issue under The Newsweek Daily Beast Company ownership
On July 25, 2012, the company operating Newsweek indicated the publication was likely to go digital to cover its losses and could undergo other changes by the next year. Barry Diller, chairman of the conglomerate IAC/InterActiveCorp, said his firm was looking at options since its partner in the Newsweek/Daily Beast operation had pulled out.
On October 18, 2012, the company announced that the American print edition would be discontinued at the end of 2012 after 80 years of publication, citing the increasing difficulty of maintaining a paper weekly magazine in the face of declining advertising and subscription revenues and increasing costs for print production and distribution. The online edition is named "Newsweek Global".
Spin-off to IBT Media, return to print and profitability (2013–2018)
In April 2013, IAC chairman and founder Barry Diller stated at the Milken Global Conference that he "wished he hadn't bought" Newsweek because his company had lost money on the magazine and called the purchase a "mistake" and a "fool's errand".
On August 3, 2013, IBT Media acquired Newsweek from IAC on terms that were not disclosed; the acquisition included the Newsweek brand and its online publication, but did not include The Daily Beast.
On March 7, 2014, IBT Media relaunched a print edition of Newsweek with a cover story on the alleged creator of Bitcoin, which was widely criticized for its lack of substantive evidence. The magazine stood by its story.
IBT Media returned the publication to profitability on October 8, 2014.
In February 2017, IBT Media appointed Matt McAllester, then Editor of Newsweek International, as Global Editor-in-chief of Newsweek.
In 2018, Newsweek journalists began reporting on their own management, after a raid by the Manhattan D.A. and the removal of servers from company offices. Columbia Journalism Review noted the probe "focused on loans the company took out to purchase the computer equipment," and several reporters were fired after reporting on the issue.
Spin-off to independent (2018–present)
In September 14, 2018, after completing the strategic structural changes initially announced in March of the same year, Newsweek spun-off from IBT Media.
This article has been viewed 1,744 times.
Article comments
There are no posted comments.