What Can I Expect From A Full Numerology Reading?
Self-Improvement → Spirituality
Author

Stanley Tsiamoulis

Published

December 6, 2019

Word count

498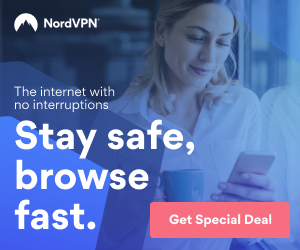 It all begins with your date of birth. Yes, there are free numerology readings that give you a taste of knowing a little about yourself. However to get the best solutions to your problems a full numerology reading is crucial. In life, there is no greater gift than accessing wisdom to further grow your spirituality.
The online free reports are just glimpses. Having at least a 30 minute reading with an experienced numerologist will allow your DNA to tap into information that has been sitting dormant for years and perhaps past lifetimes.
Stanley (aka Stan Lee) The Mathematical Alchemist is a rare numerologist having created his own methodology called The ESP Code. ESP standing for (Essence, Soul and Purpose)
With Stanley's reading, you don't just get a numerology report, you will get your own personal handwritten mind map notes done live for you during the reading. If you like you can be on video via zoom, skype, messenger or any other means to be on the reading. If the video is not available then on the phone is fine.
Stanley, will tap into your soul and channel cosmic wisdom for you, unlike anything you have ever seen or heard.
You will leave the reading with a practical method that you can apply instantly in your life. Stanley wants his clients to test The ESP Code on their family, friends, and events coming up in their life.
You also have access to him via messenger for follow up to quick questions to get you on the right path. Numbers are universal and cross the language barrier. The ESP Code taps into the most unique, accurate and simplest Numerology in the cosmos. Think of your reading as the basic entry-level 101 to get you a practical methodology to apply daily.
Having access and being connected to Stanley as he channels day and night, will be like your calibration to help you stay on the right track.
It's time you got to know your self with much more clarity. For confusion as we move into 2020 is not beneficial for your spirituality.
Numerology is a derivative of Astrology. The ESP Code that Stanley has created will get you access to your very own frequencies and energies so as to maximize your productivity beyond levels that you may not comprehend just yet.
For what is above is below and for what is within is without. The ESP Code Numerology will take you to the quantum level of your purpose and your reading will give you so many ah-ha moments. The cosmic wisdom Stanley will share with your purpose is something your soul has been yearning for.
Who could ever believe that your date of birth and name could allow you to access so much information about yourself? Don't hesitate any longer. This is your time to shine.
Contact Stanley and schedule your 30, 45 or 60-minute reading with him and we are sure you will be pleasantly surprised at the wisdom you will learn about yourself.
Blessings!
Stanley Tsiamoulis (aka Stan Lee), The Mathematical Alchemist, has been given a gift from God upon birth. With his guardian angles and guides, he channels day and night to solve humanities problems leading with his creation The ESP Code Numerology!
Astrology Is The Science of God. Mathematics Is The Language of God. Numerology Is The Code of God.
For The First Time In History This Code Has Been Unlocked With The ESP Code Numerology
https://www.zenethculture.com/the-esp-code-numerology-reading/
Article source:
https://articlebiz.com
This article has been viewed 1,034 times.
Article comments
There are no posted comments.