Reset lost passwords in Windows with Active@ Password Changer
Computers & Technology → Site Security
Author

Jeremy Gibson

Published

December 10, 2019

Word count

530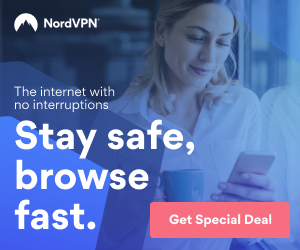 We now have to remember login credentials for so many different programs, devices, and accounts that it's become practically impossible to remember everything. A common problem for Windows users is getting locked out of an account due to forgetting the local administrator or user password. This often happens when trying to get back into old computers or accounts which haven't been accessed for a long time. Although many Windows users now use their Microsoft account credentials to login to Windows, local passwords are still commonplace, particularly among business users. Active@ Password Changer was introduced to alleviate this problem by allowing users to reset local administrator and user account passwords in all 32-bit and 64-bit editions of Windows from 2000 right up to current releases of Windows 10.
Active@ Password Changer version 10 was released on September 26, 2019, to provide serval improvements, fixes, and other noteworthy updates, many of which were requested by customers. Some of the most important improvements are with the included Active@ Boot Disk product, which has been updated to provide better hardware support and more user-friendly operation. The Boot Disk program is a fully self-contained operating environment, which allows you to start up your computer from an external storage device to carry out various disk operations like disk imaging, data recovery and password reset operations. The new Boot Disk is based on the latest Windows preinstallation environment - also known as WinPE. Now based on the familiar Windows 10 1903 build, it also provides full support for current M.2 and PCI-Express NVMe solid-state drives. Furthermore, customized settings may now be saved to USB and restored on the next boot.
Active@ Password Changer is an easy to use solution with a minimal learning curve, but one that's very sophisticated under the hood. With improvements to password recovery logic in this latest update, it might just save your day if someone has changed a local user account password on your device, or you've forgotten your own login credentials. It can't reset passwords for Microsoft or Windows Live accounts, but it's a one-stop solution for local accounts, even if you don't have any knowledge of the password. There is also some additional software included, including a hard drive partition manager, low-level disk editor, and a disk monitor. Since the Professional edition lets you create your own boot disk on another computer, you can easily regain access to your computer even if you've been locked out of all accounts. That's a much more attractive proposition than having to lose all your files and settings by reinstalling the operating system!
About LSoft Technologies
LSoft Technologies is the developer behind Active@ Password Changer. One of the industry leaders in data recovery and disk imagining software, they provide a wide range of regularly updated disk tools that help you recover lost files and partitions and regain access to locked Windows PCs. If you need to reset your password and get back into Windows, Active@ Password Changer provides the solution you're looking for at a price tailored to your needs. Both the Professional and Ultimate editions are available with personal, corporate, and unlimited licenses. Alternatively, download the free demo version today at the official website, and give it a test run!
Jeremy Gibson is a data recovery and digital forensics expert who regularly uses specialized software to help clients recovery lost accounts and data.
Article source:
https://articlebiz.com
This article has been viewed 1,311 times.
Article comments
There are no posted comments.