Reasons why Dating for Introverts Seems Like a Herculean Task
Author

Katie Reeves

Published

March 2, 2020

Word count

485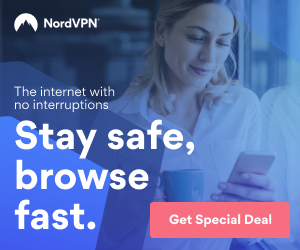 Going out on a date send jitters to many. The constant thought in what way the date would go and how the person on the other end would be can be baffling for individuals. For introverts, it is even more difficult and cumbersome since these people take more time than extroverts to uncoil and be themselves or rather be social.
Dating for introverts seems hard because they tend to keep to themselves and the thought of going out with a stranger terrorises their minds. They prefer staying indoors and indulge in meaningful conversations rather than going out and exhaust minds with small talks. Here is a brief introduction to the causes that elaborates why dating is hard for introverts.
Reasons why dating for introvert appears difficult
Introverts before giving a nod to date have to deal with multiple apprehensions in mind. These anxieties kick in only when they have had a bitter experience in the past or have been narrated similar stories of failed dating pursuits. Tendencies and fears among them that makes dating for introverts a problematic task are mentioned below:
1.Aversion towards small talks –
Introverts if once starts exchanging conversations, that means he/she has started to develop interest and is keen to make a meaningful conversation. On the other hand, if the person on the other end is more into engaging in small talks, leaves an introvert with a feeling of unfinishedness. Introverts feel every short conversation leads to a dull ending, making them fatigued.
2.Shallow conversations –
Chats and discussions that are dull and meaningless can turn out to be deal-breaker for introverts. They worship a conversation that encompasses diverse topics and thoughts, leading to the unravelling of ideas. An introvert takes a liking towards people who can talk about anything under the sun without any hesitation.
3.Lacks of understanding –
Extroverts often fail to understand introverts and term them as self-centred or self-absorbed. They consider their unwillingness and arrogance and coyness as rude behaviour. Since introverts find their best match in a person who bears similar thinking, there are few introvert dating website who help meet their right counterparts.
4.Overthinking –
The most persistent factor why introverts shy away from a date is the trait of overthinking. There is a constant conflict of "If's and but's" in their head arousing more confusion and self-doubt. They cultivate this firm belief that why "would anybody like to date them?"
Furthermore, introverts are unpredictable; they are overly sensitive to things that can debar them from socialising easily. For a date to go well the introvert has to be in the right mood, only then they can be at the best of their self. However, with the introduction of the introvert dating website, finding like-minded dates for these people have now become more natural. Since introverts themselves conceptualise the policies, benefits and features of these sites, here people find allies with genuine and compatible connections.
This article has been viewed 4,311 times.
Article comments
There are no posted comments.