The 2020 KTM 790 Adventure R Close Up
Author

Jimmy Cruze

Published

April 19, 2020

Word count

501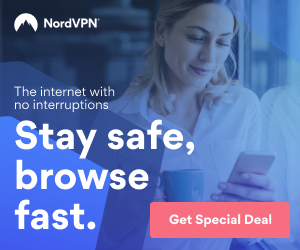 Put a 2020 KTM 790 Adventure R next to last year's 2019 model and you'll be hard-pressed to find a difference. But the truth is, that's not a bad thing. With a 799cc, 2-cylinder, 4-stroke parallel-twin engine that delivers 95 horsepower and 66 pounds of torque per foot, you'll be hard-pressed to find a motorcycle that outperforms the 790 Adventure R. Especially not priced under $14,000.
But what really sets the KTM 790 Adventure R apart is that it's not just a speed demon. It's also an off-road menace with all the bells and whistles of a top-end touring motorcycle. Built with LED lighting the 790 Adventure R doesn't just perform like a top-tier bike, but it looks like one as well.
Equipped with the most advanced electronics available the KTM 790 Adventure R gives the rider a choice between a variety of driving modes. Street, Off-road, Rain, and Rally modes are all available. Rally mode allows the rider to pick between 9 different levels of traction control. So, the rider can adjust to road conditions and skill levels for the perfect experience.
For touring fans, the cruise control, motorcycle traction control, cornering ABS, and KTM MY RIDE system are must-haves. Furthermore, the KTM MY RIDE system is really what establishes this bike as a 21st-century beauty. Enabling riders to listen to music, take phone calls, and get GPS instructions, it's a game changer for those long rides.
Of course, there's a reason they call it an Adventure bike. Built with an off-road ABS system, a suspension system that boasts 240 mm of travel, and comes standard with tires that can handle almost any terrain, this is the bike you want when you get off the pavement and into the back country for some motorcycle camping.
And with 10.4" of ground clearance it provides plenty of room, so you don't bottom out your bike. However, KTM did locate the fuel tank toward the bottom of the bike, a big no-no for off-road motorcycles.
To compensate for this the 790 Adventure R has plastic shield's for added protection, but with a low exposed fuel tank, you always run the risk of damaging it during your off-road adventures. And with a 20L (5¼ gallons) fuel tank you can drive up to an impressive 280 miles on a single tank. So, no matter how far off the beaten path you want to go the 790 Adventure R has you covered.
And whether you're on the highway or the mountaintop, you need a top of the line braking system to get the job done. That's why KTM equipped the 790 Adventure R with two 320 mm diameter brake discs in the front and a 360 mm diameter brake disc in the rear. Designed for both power and control so you can load up your camping gear and head out on an adventure anytime you want, knowing that this bike will handle whatever you throw at it.
So yeah KTM didn't change anything from the 2019 model, but did they really need to?
Author Jimmy Cruze is a Motorcycle Camping enthusiast and hobby mechanic who loves sharing his passion for the great outdoors and helps to operate a website specializing in Motorcycle Camping Gear.  You can check out their Great selection of high quality gear right HERE.
Article source:
https://articlebiz.com
This article has been viewed 1,445 times.
Article comments
There are no posted comments.