Standing Out During COVID-19 Job Hunting
Author

Matthew Warzel, Cprw

Published

July 21, 2020

Word count

664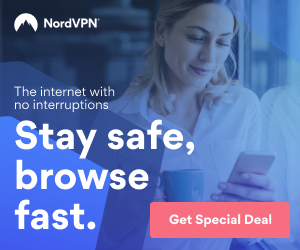 With COVID-19 came a series of unfortunate events. Layoffs, mergers, downsizes, and everything in between. Let's be honest, it's tough out there right now. Some employers are even taking advantage of this time and conducting layoffs because they feel it is a good time to prevent brand damaging (which is illegal). Give me a break! It's immorale too! Another number, that's all you are in most cases. No matter if you gave them your blood, sweat and tears for 10, 15, 20+ years. Time to go. Reality sucks sometimes. But let's figure out some positives and opportunities for standing out during this troubling period.
As mentioned, companies care about their brand more than their own people. Not all, but a lot. And like companies, you should be concerned with branding as well. And we're talking about you targeting those companies that are hiring. That are moving ahead. That are putting people to work.
Branding is key to standing out in a cluttered market due to Coronavirus. Boiling it down, think about your situation from the hiring manager's point of view. He or she has to be pulled aside from their day-to-day at the end of the workday to review resumes and fill an open requisition. An open requisition that is either costing them money or not making them money by leaving it vacant. When they find an ideal candidate, sometimes it's more of a cultural fit if they know they can train someone rather quickly. So trust that if it's supposed to happen, it will. If not, keep looking for opportunities.
Maybe volunteer with a group, offer a company to work for free so you can learn the ropes, or join an online forum and start engaging with individuals in that industry to gain more learning. It comes down to 'will you make money for the new company or cost them money?' Work hard to be the former, it will carry you farther. Prove you can do the job, and a good job at that. Offer value and solutions, not abilities or skills. Everyone can eat a hot dog or two, but not everyone slam 70 weenies like Joey Chestnut to help raise money for a charitable cause that was about to go bankrupt.
Next the candidate should research their new career field/job target to gain more advantages towards actually becoming a thought leader! You need to do your research. You need to get a feel for the way the industry and respective companies function in the world now, post-COVID-19, not before like all the whitepapers out there still clamoring what we're going to be, but reporting this from November 2019. Reports for NOW are tough to come by, but there's models out there to find. Forecasts, news stories, industry insight! GOLD!
Figure out what services they'll provide to others after we open up for good. What types of jobs are going to be out there in that industry that may be new, and that could pose as a potential new career. I love using Google News, Google alerts,Salary.com, Glassdoor, Indeed and LinkedIn to uncover industry and job research. Using this research can be a good way to spot industry and job keywords (for the core competencies and summary sections), role responsibilities (for the experience section), and important transferable contributions (for the accomplishments section) for inclusion on your resume.
You also need to look out for continuing education opportunities too. Do some upskilling. Seek out academic programs that can help train and prepare you for your new role while you're in limbo. Find some new career job openings and the minimal qualifications in each, identify the possible credentials you may need to better position yourself in this new role, and find online institutions that you can acquire these credentials, and list them onto your resume.Also, find membership groups and industry networking opportunities...this is a wonderful place to gather knowledge from industry pros who can help explain the nuances of your new role.
This article has been viewed 1,304 times.
Rate article
This article has a 1 rating with 1 vote.
Article comments
There are no posted comments.