The Characteristics of a Good Children's Book
Reference & Education → Writing & Speaking
Author

Georgia Wilson

Published

July 31, 2020

Word count

760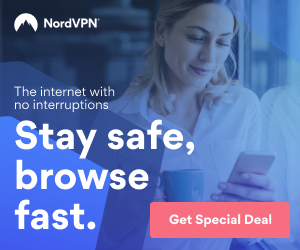 Children's books come in varying shapes and sizes. They also differ in tones of voice, types of plot, levels of vocabulary, and so on. Because of this, it might be difficult to determine what kinds of children's books are particularly good and what are not. Nonetheless, good children's books generally possess certain characteristics that make them better in quality compared to the others.
Janet Councilman, an established children's author from North Carolina, takes into consideration these characteristics whenever she writes books for children. All of her children's books – Petie the Penguin and the Electric Igloo, Rocky the Respectful Raccoon and His Red Sunglasses, Rocky Raccoon and His Caring Classmates, and Sammie the Shark and the Return of the Lost Gift – are considered good in quality and dearly loved by her young audience. Generally, the books of Janet Councilman are exciting tales of different topics that children surely love to read.
If you want to be a good children's author like Janet Councilman, then you are on the right page! Taking an inspiration from her works, below are some of the characteristics of a good children's book that you need to keep in mind to be able to create your own exciting tales for children.
Interesting and relatable story
A good children's book contains an interesting story. The story is basically what makes most readers invested in a specific book. When writing a children's book, particularly, you, as an author, need to make sure that your story appeals heavily to the literary taste of your young audience. In other words, you should come up with a story that piques the interest of children. One of the best ways to accomplish this is to make your story as relatable to children as possible. Whether it is a realistic story about a friendship between a boy and a dog or a surreal story about a shark that finds a shining object under the sea, it is important for your book to have some relatable aspects in it. The more relatable your story is, the more interesting your book becomes for children.
Simple language
Language is an important element of a book. When writing a children's book, particularly, it is necessary for you to pay close attention to the language that you are using. A good children's book basically uses a simple but engaging language. Considering that your audience is composed of children whose vocabulary is generally not that complex yet, the use of a simple language in your children's book is a must. Nonetheless, despite favoring simplicity, you should also try as much as possible to make your language pleasing and engaging. To accomplish this, you can utilize various effective techniques in your storytelling, such as the use of rhymes.
Captivating illustrations
Illustrations are also a very much important part of children's books. Oftentimes, children find it difficult to read books with just plain text, as they easily get bored and distracted. Moreover, children are generally visual reader. Even if they can already read, they still depend on images a lot to understand a certain story. So, in order to persuade children into reading your book from beginning to end, you might need to put plenty of illustrations in it. A good children's book contains several captivating illustrations. These illustrations should be lively and colorful in order to keep the young audience excited and eager to find out what happens next in your story.
Valuable message
Lastly, a good children's book is not just well-written and aesthetically pleasing; it is also valuable. In order for your children's book to be considered good, it must have a message. It needs to be able to teach children some important lessons about life in general. Whether it is about friendship, family, love, courage, kindness, or whatever, the message of your book should be clear, honest, and valuable. At its essence, it should encourage children to be good people.
Overall, you do not necessarily need to have a 50-year experience in writing to be able to come up with a good children's book. Even though experience is an advantage, the most important things that you need to have to become a successful children's author are skills, knowledge, wisdom, and a heart for children. Ultimately, the goodness of a children's book is not measured by how many achievements its author has, but rather by how much impact it can have on the minds and hearts of its young readers.
This article has been viewed 1,888 times.
Rate article
This article has a 5 rating with 1 vote.
Article comments
There are no posted comments.