9 QUESTIONS AND ANSWERS ABOUT PROFESSIONAL ACADEMIC PROOFREADERS
Reference & Education → Writing & Speaking
Author

Tamara Austin

Published

October 28, 2023

Word count

512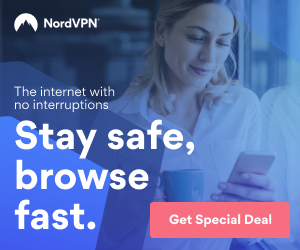 What do professional academic proofreaders do?
Professional academic proofreaders fix errors:
in grammar, punctuation, and spelling.

in clarity and concision.

with citations.

in language use.
Who hires an academic proofreader?
Academic proofreaders are hired by high school and college students. Having a paper checked by a proofreader can be very beneficial for ESL (English as a Second Language) students and students with learning disabilities, including dyslexia and dysgraphia.
If I hire an academic proofreader, am I cheating?
No, in most circumstances, academic proofreading is not cheating. If your paper is being graded on content and not grammar, spelling, and usage, then having it checked by a proofreader should be fine. If you are unsure, it would be best to speak to your instructor before having your paper proofread.
Why should I hire a professional academic proofreader? Can't I get my mom or my roommate to check it?
You could, but do they really have the skills to ensure your paper is error-free? A professional academic proofreader has the necessary skills to ensure your paper is free from grammatical, spelling, and punctuation errors. They make your paper more readable. A proofreader helps you get your ideas across without the reader being distracted by unsightly mistakes.
What happens if something is grammatically correct but factually inaccurate?
The academic proofreader will not change factually incorrect sentences that are otherwise okay. Making changes to or correcting misinformation would be considered cheating. However, suppose the proofreader believes that the mistake results from inverted numbers or the inclusion of one word that changes the entire meaning of the sentence. In that case, they may leave a note suggesting that the author take another look at it. They will not correct it themselves.
What does the professional academic proofreader do with awkwardly worded sentences?
The proofreader may not make any changes if the sentences are grammatically correct, or they may suggest a change to make the writing more concise. They will not expand upon the author's work by adding additional information; that would be academic plagiarism.
When should I have my work checked by an academic proofreader?
Proofreading is the final stage of the writing process, whether or not the work is to be published or handed in for a grade. For published works, it occurs after all copyediting and formatting are completed. The copyediting and proofreading may be completed by one person or split between a developmental editor, a line editor, and a proofreader.
The process for academic writing being turned in for a grade is similar but with one significant difference. The student completes the developmental and line editing. The student may proofread their own work, ask someone else to do it or hire a professional academic proofreader.
How much does it cost to hire a professional academic proofreader?
Academic proofreaders may charge by the hour, page, or word.
No matter how they charge, the rate is usually between $0.005 and $0.015 per word.
Where can I hire a professional academic proofreader?
Contact Bending Branch Editorial Services to hire a professional academic proofreader.
This article has been viewed 190 times.
Article comments
There are no posted comments.