What is Competency Demonstration Report (CDR) for engineers migrating to Australia?
Reference & Education → Writing & Speaking
Author

Aadhya Sharma

Published

June 27, 2022

Word count

1,233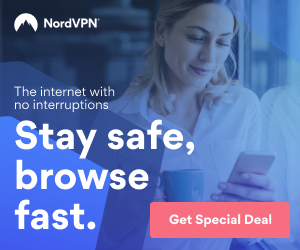 The Competency Demonstration Report, or CDR, is a technical document that certifies that your engineering knowledge and abilities meet Australian criteria. Engineers Australia (EA) validates that your understanding of engineering and technical abilities is adequate and fulfills Australian standards. The EA examines your Competency Demonstration Report. It provides the foundation for the approval of your immigration procedure in Australia.
Take your competency demonstration report seriously since it is the most crucial aspect of your skilled migration application to Australia. The perfect CDR effectively displays your successes and professional advancement and is an actual reflection of your technical talents and engineering competences presented in a long essay format. It is clear that this is the greatest document that may land a professional engineer in an engineering job in Australia.
What is the Competency Demonstration Report for Australian Immigration?
There are several ways to move to Australia. Your Competency Demonstration Report might be your ticket to an Australian Skilled Migration visa. Engineers Australia mostly examines candidates based on their undergraduate and graduate education. EA accepts four types of competency demonstration reports for Australian immigration, each with its own set of graduate requirements. These are:
Professional Engineer
Engineers must manage engineering projects and programs for the benefit of industry, society, and the government. They must understand the project's costs, hazards, and limits, engage with many stakeholders; assure the consistent operation of all system materials and processes, and contribute to the entire project. We regard professional engineers as innovators, harbingers of change and progress, and they perform research to advance science and technology. This is because of their capacity to handle both technical and non-technical components in an integrated manner.
Anyone who has completed a four-year bachelor's degree in engineering may apply for immigration to Australia under this category.
Engineering Technologist
Engineering technologists are specialists in a certain engineering technology or engineering technology related to engineering technology. They must stay current on the most recent applications of existing and emerging technology in their field. Professional engineers must be able to synthesize different approaches to solving complicated engineering difficulties and conditions, as well as carry out activities such as system integration and stakeholder participation.
Those holding a three-year bachelor's degree or certificate in any engineering technology topic are eligible for this group.
Engineering Associate
In engineering firms, they handle a wide range of duties, including feasibility studies, design and development, resource sourcing and procurement, operations management, and quality assurance. They should have a solid basis in engineering science and principles related to their area of specialty. Engineering Associates can start their own enterprises or move to positions of senior management, where they will recruit Professional Engineers, Engineering Technologists, and other professionals as needed.
Anyone with a two-year diploma or degree in any engineering subject is eligible for this group.
Engineering Manager
Engineering managers oversee and direct engineering activities within a company, as well as develop engineering plans, policies, and objectives. It is a top executive position. Only people with seven years of experience as a professional engineer and at least three years of experience as an engineering manager are eligible to apply in this category. Those reporting to such candidates must likewise carry the designation of "Professional Engineer."
If you meet the requirements for this category, you should have no problem gaining a skilled visa.
What are the CDR report requirements according to EA?
They commit engineers in Australia to ensuring that only qualified engineers may move to and work in Australia. The following are the primary conditions for skill evaluation via the Competency Demonstration Report pathway, according to Engineers Australia.
The biggest danger of attempting to create your own Competency Demonstration Report is that a lack of information or a badly designed report might jeopardize your ability to get an Australian Skilled Migration visa. As a result, strictly adhere to Engineers Australia's Competency Demonstration Report standards:
Your curriculum vitae (CV) provides a comprehensive overview of your engineering education and job experience. It should be a chronological listing of your career history rather than a list of projects you have worked on. We should print it on A4 paper and make it only three pages long. Mention the following for each workplace: the organization's name and location, as well as contact information, employment dates and length, your job title, your job tasks as stated in your appointment letter, and a summary of your work.
You should state the Continuing Professional Development (CPD) in list format and it should not be over one page (in A4 size). 
Career Episode writing should be done in English. Each narrative must be between 1,000 and 2,500 words long and not too difficult. A professional career episode should be written in the first person and should concentrate on what you did as a person in the circumstance being described.
The summary statement will cross-reference the number of paragraphs. A single summary statement covers all three career episodes.
Why do Engineers Australia reject so many Competency Demonstration Reports?
The assessor rejects CDRs that are not written under Engineers Australia's requirements and rules. Individuals seeking Migration Skills Assessment by EA can contact the top CDR supplier for the best results.
They will get an error-free Competency Demonstration Report detailing their employment experience and technical ability. Their Competency Demonstration Report is refused because they do not fulfill Engineers' Australia's qualifications, not because they lack technical ability or human traits. Let's look at some common CDR problems that result in their CDR being rejected by EA.
You don't explain how you addressed complicated technical problems or what techniques you used.
You divide a project into two parts and assign it to a Career Episode.
There is no mention of your efforts to guarantee environmental and employee safety. The problem-solving tools and resources that were employed are not specified.
You add information on teamwork or group projects, emphasizing "we" rather than "I."
If you offer an excessive amount of technical information, such as photos, diagrams, tables, and computations.
You did not explain the duration of the project, the company profile, the location, or the project objectives.
If you plagiarize someone's academic report, including the skills and traits that lead to plagiarism.
The Career Episodes should be between 1000 and 2500 words long, but you can go further if you add extra material.
You don't show that you grasp the influence of contextual factors and conceptual knowledge on the engineering profession.
Although you offer the material in bullet form, you compose the Career Episodes in paragraphs.
If you write a Career Episode in language other than English.
You omit ethical behavior or accountability while completing the project.
Engineers Australia may reject your CDR for the reasons stated above. It would be ideal if you could avoid these faults when preparing CDR.
The Consequences of Plagiarized Career Episodes, the Summary Statement, and the CPD
If substantial quantities of plagiarism are revealed in the Career Episodes, Summary Statement, or CPD, you may face serious consequences. Two instances include CDR denial and a 12-month suspension. In some circumstances, you may file criminal charges of forgery against the Australian Department of Home Affairs applicant. Writing a plagiarism-free paper is not as difficult as it appears.
Conclusion
Preparing a Competency Demonstration Report for the Australian Immigration Skills Assessment takes time and effort. They will also charge you for Migration Skills Assessment Fees. You should be able to compose your CDR if you have adequate time and background knowledge.
This article has been viewed 651 times.
Article comments
There are no posted comments.