The Real Reason You Should Enhance Your Smile Before a Presentation
Reference & Education → Writing & Speaking
Author

Vincenzo Artino

Published

April 22, 2022

Word count

465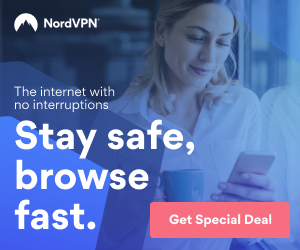 Do you have a big speech or presentation coming up? Whether it's for a school project, a work-related task, or the board of an organization that you volunteer for, it's important to prepare. For many people that includes writing an outline, creating a presentation, and practicing over and over again. However, many patients often forget one important step: enhancing their smile. And the reason why may surprise you! To learn what it is, read on.
Why Fixing Your Teeth Before a Presentation Is Important
Initially, you may think enhancing your smile before a presentation has purely aesthetic benefits. In reality, the biggest advantage is improved speaking patterns! To form words, your tongue makes a series of specific movements against the back of your teeth, directing the airflow accordingly. Even a small chip can result in a change, causing you to lisp or muddle your words. Luckily, that's where cosmetic dentistry comes in. Treatments like dental bonding and veneers can correct misshapen teeth and enhance your speech, ensuring you communicate your message clearly in your presentation.
3 Additional Benefits of Enhancing Your Smile
Of course, there are other benefits to consider when it comes to enhancing your smile. A few important ones include:
• Make a better first impression – You know that you only have one chance to make a good first impression. Study after study has shown that people with beautiful smiles are viewed with positive attributes, like trustworthy and likable. So, investing in your smile before your presentation can help you make the right impact.
• Boost your self-confidence – Whether you're giving the speech solo or have a team by your side, it's natural to feel a bit nervous. One of the best ways to feel more confident heading into your presentation is to correct any dental flaws that make you feel self-conscious. Who knows, you may end up being excited to give your speech just so you can show off your smile!
• Improved dental function – Enhancing your smile is about so much more than just looks. Improving your bite is often a positive outcome of cosmetic dentistry, which can make daily tasks like chewing and speaking (as previously mentioned) significantly better.
How to Get Started
Not sure where to start? The first step is to schedule an appointment with a skilled cosmetic dentist. The sooner you do the better. That way, you have plenty of time to achieve your smile goals. During this visit, they will take a look at your teeth, learn about your concerns, and get an idea of what you want the results to look like. After that, a treatment plan will be created just for you. Before you know it, you'll have a beautiful smile that'll set you up for success at your upcoming presentation!
This article has been viewed 746 times.
Article comments
There are no posted comments.